2022 Women's Seaside, FL 30A Faith Retreat - Weekend One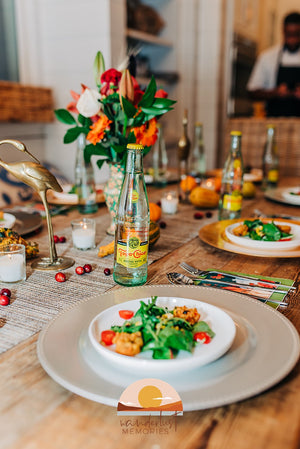 As I reflect on our first of two women's retreat weekends of 2022, I'm overwhelmed with joy. You can see it on the faces of the women that joined us. Joy from the moment they entered the home to the moment we said our goodbyes.
Our vision is for all of your senses to be activated when you walk through the doors of our cozy beach home. We put thought into the smell of cookies baking in the oven, the Fall candles burning throughout the home, the cozy blankets ready for you on the couch, the glass of wine poured and awaiting you with a hug from someone on our hosting team, the sound of the water feature in the back yard...and let's not forget the excitement to finally meet each of you!
We hosted an intimate group of 20 women for a 3-night retreat in our favorite beach town, Seaside, FL. Per the usual, the women instantly bonded and felt greeted by the peace only God can give us. We see it happen time and time again, the Lord shows up in ways so unique to each of us.
Let's face it, we all sign up for a weekend like this because we are craving something. For some, it is rest and time away from the daily grind, for others it's friendship and for some it's adventure taking a leap of faith to attend a weekend like this where they do not know anyone. We see it all.
This was our third Seaside, FL Beach Retreat for women and the women that showed up for a space of rest, adventure and community were nothing short of exceptional. We pray over the weekend, the home and the women who attend leading up to the retreat and are always left speechless as we watch how God shows up. We could not hand pick a better guest list if we tried and that is how we so tangibly see, retreat after retreat, that God is doing something special in these spaces.
These ladies enjoyed sharing parts of their stories, retreating for rest alone, walking the beach with a new friend and laughing over a table of delicious food by our chef. We worshiped in the living room and enjoyed wine in the jacuzzi. It was a weekend we will not soon forget and a weekend we are are so humbled to steward for God's glory.
From the moment I first dreamt of these weekends to the evening they became a reality, when our very first guests arrived, one piece after another fell into place. We continue to release new weekends and laugh with joy when we see the women setting alarm clocks to grab their spot, returning year-over-year and bringing new friends with them.
One of my favorite parts of these weekends is seeing how each women gets there. Some find us from a google search, others have been following on Instagram and say "this year is my year!"
We have women that are invited by a friend or mother, gals that come alone not knowing a soul.
We pray no matter how you find these retreat weekends, and our community, you feel peace, safety and hope. We pray any hesitation or obstacle keeping women from experiencing this space would be eliminated and that the Lord would provide supernatural assurance and open doors for the women He has invited to join us.
We pray the town of Seaside, FL would be a gift to our guests. Everything is walking distance upon arrival at the home. We want women to find connection within the walls of our beach house that continues as they run into other guests down the street at the food trucks. We hope the ease of this beach town, and convenience of our schedule and all the fun things in town, would allow our women to let their walls down and enjoy not needing a plan knowing we have everything taken care of.
"I just wanted to tell you how much of a blessing it was to be able to come to your retreat. I had such an amazing time connecting with God and so many amazing people. I could feel how much y'all had prayed over everything and could feel God as soon as I walked in the house.
You do such an amazing job putting on this retreat. You have thought about all the little details and really take the time to make sure that everyone has such a great time.
Thank you so much for letting me be able to have such an amazing opportunity!" 
- Karen
We partnered with a handful of businesses we love to make all the little touches come to life including:
You can learn more about our women's retreats and upcoming opportunities to join us here. We would love to host you!
- Britt Goff, Founder, & your W&HC hosting team
---
Also in Wheatful Woman Blog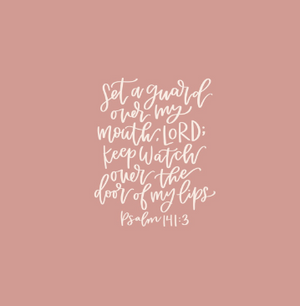 God, please forgive me when I have used hurtful or unnecessary words to gain a sense of control. Help me trust you to guard every word that comes out of my mouth.
We can find biblical hope for this struggle when we consider the story of the Israelites' exile in the Old Testament. The afflictions of the Israelites' exile were two-fold. On one hand, they were exiled because of their own sin, and on the other hand, their burdens were increased because of the sin of the nations oppressing them. I am certain that if I were an exiled Israelite, I would have been grumbling and throwing pity parties the majority of the time. How does God respond to them? Throu...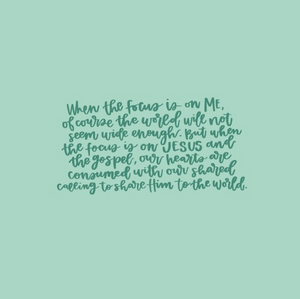 As Christians, the biggest problem with unhealthy comparison is that it misplaces our passion for building the Kingdom of God onto building our own kingdoms of self. Comparison strips us of seeing what God has given us and called us to.