The Great I Am Loves You Deeply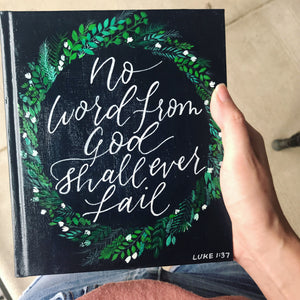 The Great I Am loves YOU deeply
Let me begin our moment of devotion and worship with this gentle yet powerful reminder: 
The Great I Am loves YOU deeply. He chose you before you knew to choose Him.
Allow that to carry you through the rest of this week. 

Now let's dig in! 

Our focus scripture for today is 1 Peter 2:9, and it states: 
"But you are a chosen people, a royal priesthood, a holy nation, God's special possession, that you may declare the praises of him who called you out of darkness into his wonderful light." 

Chosen. 
A royal priesthood. 
Holy.
God's special possession. 
Called out of the darkness and into his wonderful light.
 
It honestly cannot get any sweeter than that. That is how YOU are described in scripture. We are not described in this way for your own gratification/glory, instead for His, that we might turn right around and give ALL OF THE GLORY back to our Lord and Savior as we navigate life's playgrounds. 

How do we lean deeper into knowing God's love in a season of navigating our playgrounds? Such a packed question with a few answers. 
We serve the all-powerful God of heaven. He does not need our help to do anything, BUT He CHOSE to use us in the playground He has called us to. (That gives me chills). It is important to understand that our presence in any given space is often not for our benefit, but for someone else to see the Light of Christ through our hearts of service. 

As we navigate our playgrounds, whether big or small, whether at home or in a corporate office, WE must remember to give Him all of the glory and praise through the joy-filled, and tough, moments of navigating life. We must remember that our lives are not our own, and that there is power in decreasing that He might INCREASE (John 3:30). 

"You did not choose me, but I chose you and appointed you that you should go and bear fruit and that your fruit should abide, so that whatever you ask the Father in my name, he may give you. These things I command you, so that you will love one another." John 15:16-17 -- WOW! He tells us plain and simple throughout scripture, He has called us to ABIDE in His love. The playground you're navigating right now, YOU were appointed to it before time existed. 

"So, whether you eat or drink, or whatever you do, do all to the glory of God." 1 Corinthians 10:31 
Our focus scripture (1 Peter 2:9), and several other scriptures, reminds us that we were called into 'His wonderful light' to return the glory to God. But oh my goodness, what joy we can experience from placing our gifts, weaknesses, spaces, concerns, and excitements back at His feet! When we fight to navigate life's playgrounds with obedient hearts to do the will of God, I believe we not only see the love of God all around us, but we can truly FEEL the love and presence of God in our everyday walk.

Ladies, the time is now! Walk boldly in the calling placed over your life. Navigating life's many playgrounds can often be challenging. Do not avoid the challenge, take it on! NOTHING is too tough/hard for Our God. "I can do all things through Christ who strengthens me." Philippians 4:13. HE IS OUR STRENGTH! We do not need to be perfect to navigate, simply remain obedient to His calling. He will strengthen us as we navigate life's playgrounds. 

I love YOU! A lot.  

Mariah 
Mariah Howard is a speech-language pathologist and hopes to impact lives through the power of communication. She believes in the power of having a voice that is deeply rooted in the purpose Christ has placed within each of us. Mariah loves basking in the sweetness of the Savior with other chosen women of God. Mariah loves connecting and sharing her journey of life in Christ with others!
---
Also in Wheatful Woman Blog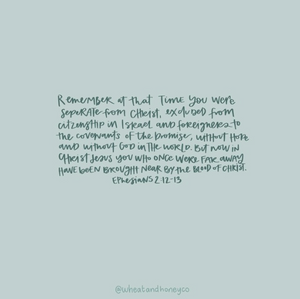 Mephibosheth, whose name means "shame", was the son of Jonathon and the grandson of King Saul. He was a crippled man living in a dry wasteland called Lo-Debar which means "no pastures." He was living there because when he was just 5 years old, news spread that his dad and granddad, Jonathan and Saul, were both killed. The remainder of Saul's family could only assume that with the new King David coming into power, they would all be killed off next, so they fled in fear to become exiles and ene...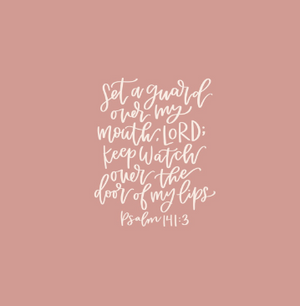 God, please forgive me when I have used hurtful or unnecessary words to gain a sense of control. Help me trust you to guard every word that comes out of my mouth.
We can find biblical hope for this struggle when we consider the story of the Israelites' exile in the Old Testament. The afflictions of the Israelites' exile were two-fold. On one hand, they were exiled because of their own sin, and on the other hand, their burdens were increased because of the sin of the nations oppressing them. I am certain that if I were an exiled Israelite, I would have been grumbling and throwing pity parties the majority of the time. How does God respond to them? Throu...