Small seeds in big faith move mountains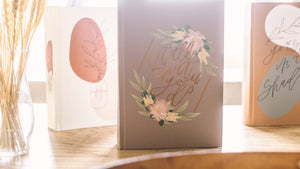 SEASON OF SOWING: SOW YOUR MINISTRY
Do you believe you have a ministry? 
One specifically ordained for you?

Sometimes we underestimate the power that lies in our ministry due to the fear of inadequacy. 

The lies of not believing you will have the "right" words to say because you don't know "enough scripture". 

The lies of not believing specific prayer for someone put on your heart will really make an impact.

The lies of not believing your ordinary day-to-day could impact God's Kingdom in mighty ways. 

BUT let me tell you the TRUTH! 
Small seeds planted in big faith reap movement of mountains. 

"Now he who supplies seed to the sower and bread for food will supply and multiply your seed for sowing and increase the harvest of your righteousness." 2 Corinthians 9:10 NIV

Scripture tells us God is the ultimate supplier to our seeds, and His heart longs to multiply our harvest far greater than we could hope or imagine. 
But first, it starts with open palms and receiving hands ready and willing to plant the seeds He commands. 

Your ministry matters. There's a reason He chose YOU! Your passions, your heart, and your purpose all have a sacred place to be sown and grown. 

Ready to sow that mustard seed of faith? 

Step out of your comfort zones. Check on that friend. Lead that Bible study. Love people well. 
Because sister, YOU have a special ministry gifted upon you to go tell. 

#seasonofsowing #wheatfulwednesday
@rhiannamarie24
Rhianna Marie Nix is the author of "Faithfully Fervent: Standing Firm as a Woman of God in a World Ready to Run". Rhianna is a pediatric registered nurse and is passionately following her calling into ministry by radically pursuing her mission to mirror God's vision. Her mission is to help bring hope and healing through her testimony. She will fiercely fight to empower people to know Christ and believe in His incomparable power to transform and save.

@rhiannamarie24  @faithfullyfervent
faithfullyfervent.com
Photography by Ashia Mosley Photography
---
Also in Wheatful Woman Blog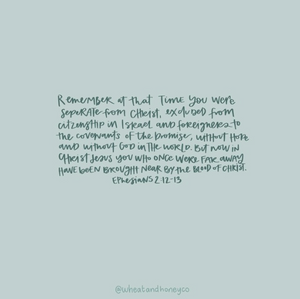 Mephibosheth, whose name means "shame", was the son of Jonathon and the grandson of King Saul. He was a crippled man living in a dry wasteland called Lo-Debar which means "no pastures." He was living there because when he was just 5 years old, news spread that his dad and granddad, Jonathan and Saul, were both killed. The remainder of Saul's family could only assume that with the new King David coming into power, they would all be killed off next, so they fled in fear to become exiles and ene...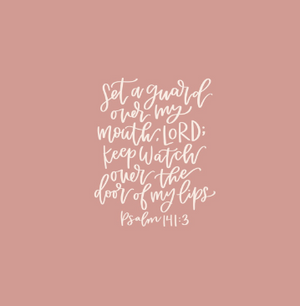 God, please forgive me when I have used hurtful or unnecessary words to gain a sense of control. Help me trust you to guard every word that comes out of my mouth.
We can find biblical hope for this struggle when we consider the story of the Israelites' exile in the Old Testament. The afflictions of the Israelites' exile were two-fold. On one hand, they were exiled because of their own sin, and on the other hand, their burdens were increased because of the sin of the nations oppressing them. I am certain that if I were an exiled Israelite, I would have been grumbling and throwing pity parties the majority of the time. How does God respond to them? Throu...