shifting our focus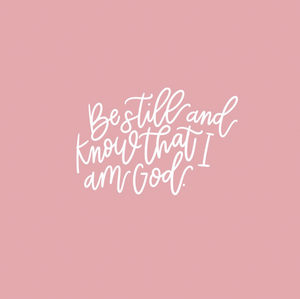 Shifting our Focus
"God is not wanting us to minimize our struggles; He just wants us to seek Him in the midst of them."
Be still and know that I am God.
Psalm 46:10 ESV
Have you ever realized something about a room or your normal route home that you never noticed before that has been there all along? This is normal! In fact, there are many profound cognitive experiments concluding that our brain's limited attention capacity can make us completely miss seeing things in plain sight. One example is called "The Invisible Gorilla." (Google it!) This study conducts a group of people to watch a short video, asking them to focus on the black and white shirts worn by the actors. Researchers found that HALF of the people participating in the experiment do not see a 9-second appearance of a gorilla entering, thumping his chest, and leaving! The gorilla is hidden in plain sight! This is similar to us focusing intently on what is outside of our control and completely missing that God is with us in our midst. I do not believe that God wants us to just ignore our problems either.

Psalm 46 offers us a healthy approach. The writer of Psalm 46 speaks clearly about their problems, describing the chaos as: "times of trouble", "the earth giving way", "waters roaring and foaming", and "mountains trembling". The Psalmist is realistic about their situation, yet they are also realistic about who God is. The writer of Psalm 46 also speaks clearly of who God is (refuge, strength, very present help, holy, in their midst, helper, and able to make wars cease.) God is not wanting us to minimize our struggles; He just wants us to seek Him in the midst of them. As believers, we can know that when we do look for God in our midst, we will always find Him.

Father, help me to be still and know that you are God in the middle of my storm. Help me see my problems clearly and even more-so, see clearly that you are with me.  
Jessica Bearden, Wheatful Wednesday Devotional Author
Jessica Bearden works as a Licensed Professional Counselor in The Woodlands, TX.  She is passionate about providing a judgement-free, hope-focused environment for her clients.  Jessica enjoys theatre, traveling, theology, and teaching the Bible!   You will catch her drinking coffee every single day to keep up with chasing after her twin girls and toddler boy!  She hosts Abide Bible Study retreats in TX to guide women to study Scripture with intentionality and passion.
Connect with her on Instagram! @jessica_bearden If interested in counseling services, you can contact her and the True North team at www.truenorthtw.com (must be a Texas resident to receive True North services).
---
Also in Wheatful Woman Blog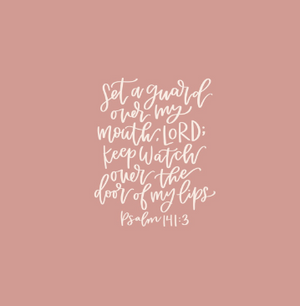 God, please forgive me when I have used hurtful or unnecessary words to gain a sense of control. Help me trust you to guard every word that comes out of my mouth.
We can find biblical hope for this struggle when we consider the story of the Israelites' exile in the Old Testament. The afflictions of the Israelites' exile were two-fold. On one hand, they were exiled because of their own sin, and on the other hand, their burdens were increased because of the sin of the nations oppressing them. I am certain that if I were an exiled Israelite, I would have been grumbling and throwing pity parties the majority of the time. How does God respond to them? Throu...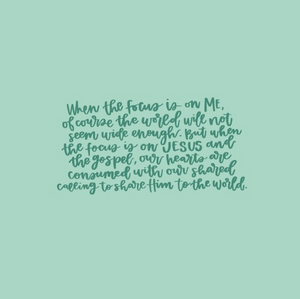 As Christians, the biggest problem with unhealthy comparison is that it misplaces our passion for building the Kingdom of God onto building our own kingdoms of self. Comparison strips us of seeing what God has given us and called us to.