The abundance mindset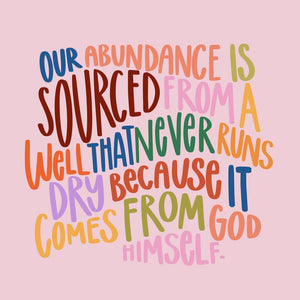 James 3:13-18

Who among you is wise and understanding? By his good conduct he should show that his works are done in the gentleness that comes from wisdom. But if you have bitter envy and selfish ambition in your heart, don't boast and deny the truth. Such wisdom does not come down from above but is earthly, unspiritual, demonic. For where there is jealousy and selfish ambition, there is disorder and every evil practice. But the wisdom from above is first pure, then peace-loving, gentle, open to reason, full of mercy and good fruits, unwavering, without pretense. And the fruit of righteousness is sown in peace by those who cultivate peace.

Remember how much bravery it took in elementary school to swing across monkey bars? When clenching our fists onto two bars, we felt decently safe. But then came the suspended moment of unclenching one grasp to swing forward onto the next bar. Letting go meant moving forward. I want to use this metaphor of a clenched fist to help us identify areas in which we are and are not trusting God.

Consider for a moment: What are you holding onto with a clenched fist that you know is holding you back from forward movement with the Lord? Bitterness? The need for approval from man? Possessions? An unhealthy relationship? Overthinking? The need for control of a conflict?

"Clenched-fist" type behavior is operating out of a scarcity mindset- a mindset that needs to hold on for fear of not having anything else to hold onto. But friends, when we trust the Lord, we begin to operate with "open-hands" type behavior out of an abundance mindset. Our abundance is sourced from a well that never runs dry because it comes from God Himself. There is no need for clenched fists when we have such a glorious never-ending supply of God's grace, forgiveness, mercy, compassion, love, provision, guidance, and wisdom. The abundance mindset sounds like this: "I can let go of my grudge because I have been forgiven. I can give freely of my time and resources because He is generous with me. I can release my need for revenge or control because God is just and sovereign.

A great passage to help us understand this concept is James 3:13-18. As you read it, you can see the clear contrast between those operating out of clench-fisted scarcity ((bitterness, jealousy, selfishness, denial) versus those operating out of open-handed abundance (merciful, reasonable, gentle, no pretense).

Let us put our trust in God's character, loosen our grip on the things we assume are scarce, and move forward in all the abundance God has for us.

God, help me unclench my grasp on the things I am trusting in besides you. Thank you for being the trustworthy source of all the abundance I need.
Jessica Bearden, Wheatful Wednesday Devotional Author
Jessica Bearden works as a Licensed Professional Counselor in The Woodlands, TX.  She is passionate about providing a judgement-free, hope-focused environment for her clients.  Jessica enjoys theatre, traveling, theology, and teaching the Bible!   You will catch her drinking coffee every single day to keep up with chasing after her twin girls and toddler boy!  She hosts Abide Bible Study retreats in TX to guide women to study Scripture with intentionality and passion.
Connect with her on Instagram! @jessica_bearden If interested in counseling services, you can contact her and the True North team at www.truenorthtw.com (must be a Texas resident to receive True North services).
---
Also in Wheatful Woman Blog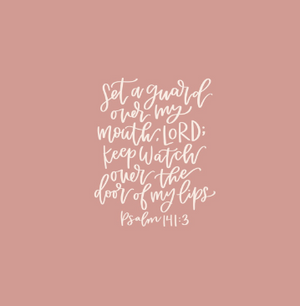 God, please forgive me when I have used hurtful or unnecessary words to gain a sense of control. Help me trust you to guard every word that comes out of my mouth.
We can find biblical hope for this struggle when we consider the story of the Israelites' exile in the Old Testament. The afflictions of the Israelites' exile were two-fold. On one hand, they were exiled because of their own sin, and on the other hand, their burdens were increased because of the sin of the nations oppressing them. I am certain that if I were an exiled Israelite, I would have been grumbling and throwing pity parties the majority of the time. How does God respond to them? Throu...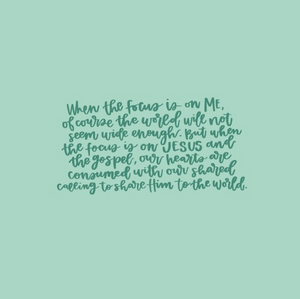 As Christians, the biggest problem with unhealthy comparison is that it misplaces our passion for building the Kingdom of God onto building our own kingdoms of self. Comparison strips us of seeing what God has given us and called us to.