where the mind focuses, the heart follows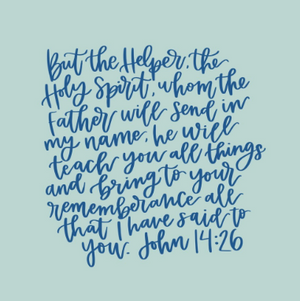 Holy Reminder

John 14:26 But the Helper, the Holy Spirit, whom the Father will send in my name, he will teach you all things and bring to your remembrance all that I have said to you.

"The user name or password is incorrect. Try again."

"Forgot password? Click here to change."

I see these words WAY more than I'd like to admit. How is it that I forget the password I JUST made less than a week ago? I am so prone to forgetfulness. So were the Israelites, grumbling in the wilderness, forgetting the Lord, when they had literally just experienced the most mind-blowing miracle of crossing a body of water to escape their old life of slavery in Egypt! I may forget my email passwords weekly, but surely I wouldn't have forgotten God back then if I were an Israelite… right? Actually, we should not be so quick to judge because the truth is we are ALL so quick to forget. Our limited brains mixed with our sin nature is the perfect recipe for forgetfulness. This is why all through Scripture, God is commanding the Israelites repeatedly: Do not forget Me! Do not forget Me! Remember Me! Remember Me! (See Deuteronomy 8 for one of the clearest examples of this). To keep them from forgetting, God commands the Israelites to constantly talk about Him, write about Him, post His words all over their homes and gates, and to set up memorial reminders. Do not forget Me! Remember! (Deuteronomy 11)

Why does God drill "remembering Him" into their heads so much? Because where the mind focuses, the heart follows. When the Israelites forgot God, they turned their worship to idolatry. The same is for us.  When we take our eyes off God and forget to include Him and forget about His character, we start to place our trust in ourselves or other things that ultimately fail us. Here's the good news about all this: God knows our tendencies to forget and He gives us the Holy Spirit to help us remember Him. In John 14:26, Jesus says, "But the Helper, the Holy Spirit, whom the Father will send in my name, he will teach you all things and bring to your remembrance all that I have said to you."

Friends, we NEED the Holy Spirit. When left to our own devices, we are so quick to forget the one who is most trustworthy. But praise God we are not without a Helper to guide our minds back to Him.

God, forgive me when I am quick to forget you. Thank you for sending me your Spirit to remind me again and again of all you have said in your Word. 
 
Jessica Bearden, Wheatful Wednesday Devotional Author
Jessica Bearden works as a Licensed Professional Counselor in The Woodlands, TX.  She is passionate about providing a judgement-free, hope-focused environment for her clients.  Jessica enjoys theatre, traveling, theology, and teaching the Bible!   You will catch her drinking coffee every single day to keep up with chasing after her twin girls and toddler boy!  She hosts Abide Bible Study retreats in TX to guide women to study Scripture with intentionality and passion.
Connect with her on Instagram! @jessica_bearden If interested in counseling services, you can contact her and the True North team at www.truenorthtw.com (must be a Texas resident to receive True North services).
---
Also in Wheatful Woman Blog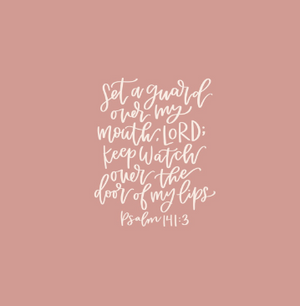 God, please forgive me when I have used hurtful or unnecessary words to gain a sense of control. Help me trust you to guard every word that comes out of my mouth.
We can find biblical hope for this struggle when we consider the story of the Israelites' exile in the Old Testament. The afflictions of the Israelites' exile were two-fold. On one hand, they were exiled because of their own sin, and on the other hand, their burdens were increased because of the sin of the nations oppressing them. I am certain that if I were an exiled Israelite, I would have been grumbling and throwing pity parties the majority of the time. How does God respond to them? Throu...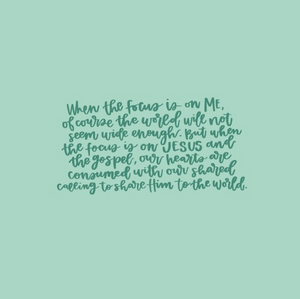 As Christians, the biggest problem with unhealthy comparison is that it misplaces our passion for building the Kingdom of God onto building our own kingdoms of self. Comparison strips us of seeing what God has given us and called us to.