Letting God lead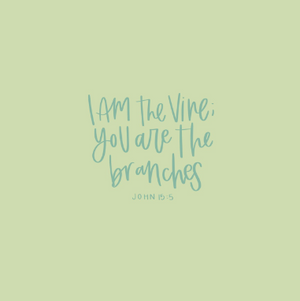 John 15:5 "I am the vine; you are the branches. Whoever abides in me and I in him, he it is that bears much fruit, for apart from me you can do nothing." 

Honestly, these words bring me so much freedom. Apart from God, I cannot do anything that brings Him glory. This truth removes the responsibility from me and points me to camp out in His life-giving word. His promises. His character. When I'm truly abiding in Him, that's when my life will start to reflect His attributes and produce fruit.

What does it mean to bear fruit? A simple yet beautiful explanation that I once heard was "outward actions that result and reveal the inward condition of a person's heart".

What does it mean to abide? I've learned that it is a verb, it is active, it is resting, remaining, staying, continued belief in Jesus.

A convicting question that I've been wrestling with over the past six months: Am I doing things WITH God as my partner or just FOR God? An internal evaluation if you will. Months ago, I was captured by the worship song "Make Room" and it hasn't left my heart or spirit.

"Here is where I lay it down, every burden, every crown. This is my surrender. 
I will make room for you to do whatever you want to"

Although I believed that I was walking in obedience by serving and ministering in different capacities, I wasn't letting God sit on the throne to lead. I wasn't making room for the Holy Spirit in full surrender to His plan. Why would I ever want to do anything on my own? So much pressure! God is so patient and gracious with me as I continue to learn this lesson.
Hannah Gramling, Wheatful Wednesday Devotional Author
Hannah is a residential realtor in DFW. She is passionate about encouraging women to chase hard after Jesus regardless of marital status. She believes linking arms in authentic community is a beautiful picture of His kindness & faithfulness. 
Hannah loves accessorizing, making memories with her tribe, traveling the world, and the enneagram. Find her on the trails with her Boston Terrier pup, on an outdoor patio with friends, content creating, or dreaming about a new adventure!
---
Also in Wheatful Woman Blog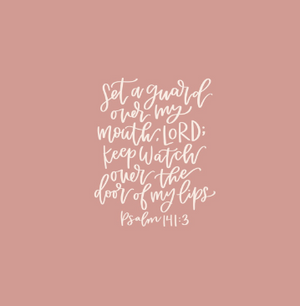 God, please forgive me when I have used hurtful or unnecessary words to gain a sense of control. Help me trust you to guard every word that comes out of my mouth.
We can find biblical hope for this struggle when we consider the story of the Israelites' exile in the Old Testament. The afflictions of the Israelites' exile were two-fold. On one hand, they were exiled because of their own sin, and on the other hand, their burdens were increased because of the sin of the nations oppressing them. I am certain that if I were an exiled Israelite, I would have been grumbling and throwing pity parties the majority of the time. How does God respond to them? Throu...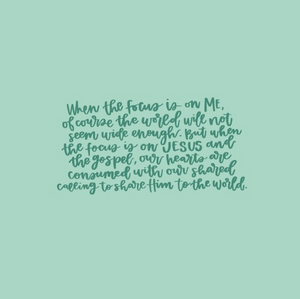 As Christians, the biggest problem with unhealthy comparison is that it misplaces our passion for building the Kingdom of God onto building our own kingdoms of self. Comparison strips us of seeing what God has given us and called us to.