Glorifying Christ through our Weakness
"If I must boast, I will boast of the things that show my weakness." 2 Corinthians 11:30

"That is why, for Christ's sake, I delight in weaknesses, in insults, in hardships, in persecutions, in difficulties. For when I am weak then I am strong." 2 Corinthians 12:10
 
Why is asking for help so tough? Why is submitting and being dependent something we avoid? There are many reasons why, but Christ wants us to do just that with Him! He wants us to simply ask for the strength, the guidance, and the understanding of what we desire to accomplish (Matthew 7:7). 

We are taught that strength is the only way. We are taught that weakness is a flaw that we must fight to flee. But why? Well weakness is defined by society as the lack of something that is needed. For the believer, it is not lacking anything, but instead it is making room for Christ to shine through. Our weaknesses allow Christ to enter and revamp for the glory and spread of the gospel. 
 
Building through weakness toolbox:
 
When your weakness feels highlighted – "But he said to me, "My grace is sufficient for you, for my power is made perfect in weakness." Therefore, I will boast all the more gladly about my weaknesses, so that Christ's power may rest on me." (2 Corinthians 12:9) – Oh my goodness, did you just read what I read? Christ is using our weaknesses to create in us a new heart. He uses our weaknesses to redefine us in His image. 
Prayer changes things – "Do not be anxious about anything, but in every situation, by prayer and petition, with thanksgiving present your requests to God." (Philippians 4:6)
Dig into God's word – "Praise be to you, Lord; teach me your decrees." (Psalm 119:12) –There are powerful answers in God's Word. Pray and ask the Holy Spirit to reveal to you the areas God desires to grow in you. 
Trust the gift of the Holy Spirit – "In the same way, the Spirit helps us in our weakness. We do not know what we ought to pray for, but the Spirit himself intercedes for us through wordless groans." (Romans 8:26)
 
Reflect on where strength comes from – "But the Lord stood at my side and gave me strength, so that through me the message might be fully proclaimed, and all the Gentiles might hear it. And I was delivered from the lion's mouth." (2 Timothy 4:17) Weakness for the believer is not what this world has described it to be. It is mentally and physically impossible to be a pillar of strength all the time, and that is why we so desperately need a Savior. Let's face it, if we had it all together, there would be no need for Christ. Weakness is Holy because it helps create and shape our testimonies. 

Challenge in prayer: Jesus, we need you. Sometimes the cares and obstacles of this world seem to take over, and our strength fades. We trust that You can and want to help us. Give us the strength to take the next step. Give us the strength to release any form of doubt that is so easily entangling us and allow us to run this faith-based race with your grace. Help us to remember that our weaknesses leave room for Your presence, not only to strengthen us, but others as well. Help us to submit to you in a new and refreshing way this season. We invite you into our weak places, and we believe you will turn them into strength. In Jesus name we pray, amen.
Mariah Howard is a second-year graduate student at Abilene Christian University-Dallas. She is studying to become a speech-language pathologist and hopes to impact lives through the power of communication. She believes in the power of having a voice that is deeply rooted in the purpose Christ has placed within each of us. Mariah loves basking in the sweetness of the Savior with other chosen women of God. Mariah loves connecting and sharing her journey of life in Christ with others!
---
Also in Wheatful Woman Blog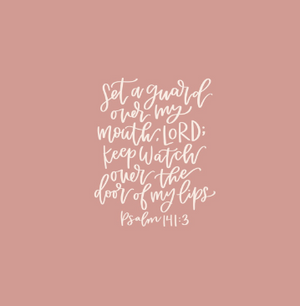 God, please forgive me when I have used hurtful or unnecessary words to gain a sense of control. Help me trust you to guard every word that comes out of my mouth.
We can find biblical hope for this struggle when we consider the story of the Israelites' exile in the Old Testament. The afflictions of the Israelites' exile were two-fold. On one hand, they were exiled because of their own sin, and on the other hand, their burdens were increased because of the sin of the nations oppressing them. I am certain that if I were an exiled Israelite, I would have been grumbling and throwing pity parties the majority of the time. How does God respond to them? Throu...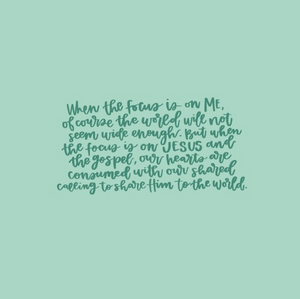 As Christians, the biggest problem with unhealthy comparison is that it misplaces our passion for building the Kingdom of God onto building our own kingdoms of self. Comparison strips us of seeing what God has given us and called us to.