What steers the motives behind your decision making in life?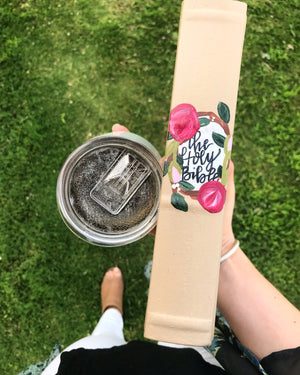 September of 2018 I was riding on a ferry in Savannah, GA during the same week hurricane Florence began to take over. The skies were green, the wind gusts were fierce, and the waters were extremely choppy. Needless to say, it did not feel like one of the wisest decisions I had ever made. 
We've been accustomed to believe or acknowledge that decisions carry quite a weight in our lives. If you're anything like me, I tend to wrestle against my heart with wanting to cling to decisions that lean toward promising safety or even prosperity. 

What steers the motives behind your decision making in life? 
Fear? Control? Doubt? Uncertainty?

When I was on this ferry I can tell you my number one motive to get off the boat was fear. Fear of the danger that potentially could lay ahead. Fear of not knowing I would ever make it back to my destination safely. Fear of loss of control as all I could do was sit still on this rocky boat and hope I made it to the other side. 

I remember praying fervently and asking God, "Why do you have me here? What could you possibly have to show me?" With no surprise, The Lord had a beautiful conviction for me that day. 
On this ferry, I began to feel this unsurpassable peace wash over me. Slowly, I felt The Lord's presence in the details and symbolism in the chaos around me. 


How often does our life feel and look like this rocky ferry boat? The waves of trials or roadblocks we may encounter in life can hit us out of nowhere -- varying from multitudes of heights and magnitudes of forces. We can't predict it and we sure can't control it. 
All we really are left to do is to cling on to the rails of hope for a safe landing. What we easily forget while we cling onto the rails is that there is still someone who is steering our ship. Amidst the chaos before us we have a God above us directing us to the destination we were always meant to go. 

Initially, I walked onto this ferry choosing fear, but got off leaving with peace. 

If you have fear in not knowing the outcome of a potential decision you may make, or find severe uncertainty that you may have made the wrong decision after all, I want to speak life into you with this truth. One of the beautiful undeserving promises we have from God is that no matter how far we drift from the decision God intended us to make, His radical love for us will never stop chasing us. He lovingly and expectantly awaits us to fall into His arms with trust that He will make it right again. Meditate on this truth!
 
"Though the mountains be shaken and the hills be removed, yet my unfailing love for you will not be shaken nor my covenant of peace be removed" Isiah 54:10 (NIV)
 
Being fully aware of this truth, we are still called to seek wisdom and discernment in the decisions we do choose to make.


What steps can we take to apply biblical decision making into our lives?
The most important aspect of making decisions is to be fully immersed in prayer. Prayer keeps us in tune with the Spirit and opens our hearts to receiving the leading of The Holy Spirit. 
"If any of you lacks wisdom, let him ask of God, who gives generously to all without reproach and it will be given to him." James 1:5 (ESV)


What if I pray relentlessly yet still have no idea where to go with my decision?
Sometimes through prayer we may not have a clear black and white indication on where to go next. When it comes to making decisions biblically, first and foremost the key is to always take it back to scripture. Test the decision with scripture. If it automatically goes against the truth that honors The Lord then your obvious answer is that it is absolutely not the decision to be made. 
"I will instruct you and teach you in the way you should go; I will counsel you with my eye upon you" Psalm 32:8 (ESV)

What if you take it to scripture and both options, or all options, align? 
The next place I would encourage you to go is to take it to your biblical community or a trusted friend, family member, or mentor. Someone who faithfully will seek to lead you to truth in love. Have people pray with you, for you, and lead you in wisdom to the best of their ability and step out in faith believing no matter the outcome God will continue to direct your path.
"Whoever walks with the wise becomes wise" Proverbs 13:20 (ESV)
While decision making may feel challenging at times, it is a beautiful opportunity for growth and magnifying your faith. No amount of detours or anchors thrown could change His unending love for you or prevent a God who's sole mission is to protect His own. I pray that you find freedom in your decisions, and believe that no matter what you will find peace that The Lord will always take you back down the right path home. 
"The heart of man plans his way, but the Lord establishes his steps." Proverbs 16:9

- Rhianna
Rhianna Marie Mitchell is the author of "Faithfully Fervent: Standing Firm as a Woman of God in a World Ready to Run". Rhianna is a pediatric registered nurse and is passionately following her calling into ministry by radically pursuing her mission to mirror God's vision. Her mission is to help bring hope and healing through her testimony. She will fiercely fight to empower people to know Christ and believe in His incomparable power to transform and save. Find more about Rhianna at faithfullyfervent.com.
Join us at our next 

Wheatful

 Woman Event, in our online community and enjoy our tools in the shop!
Photo credit: @ashiamosleyphotography
---
Also in Wheatful Woman Blog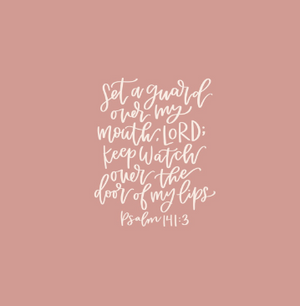 God, please forgive me when I have used hurtful or unnecessary words to gain a sense of control. Help me trust you to guard every word that comes out of my mouth.
We can find biblical hope for this struggle when we consider the story of the Israelites' exile in the Old Testament. The afflictions of the Israelites' exile were two-fold. On one hand, they were exiled because of their own sin, and on the other hand, their burdens were increased because of the sin of the nations oppressing them. I am certain that if I were an exiled Israelite, I would have been grumbling and throwing pity parties the majority of the time. How does God respond to them? Throu...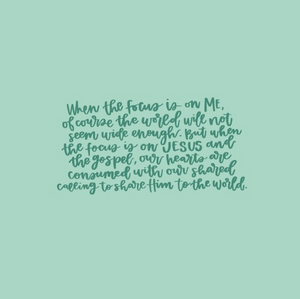 As Christians, the biggest problem with unhealthy comparison is that it misplaces our passion for building the Kingdom of God onto building our own kingdoms of self. Comparison strips us of seeing what God has given us and called us to.