Feeding our spirit among chaos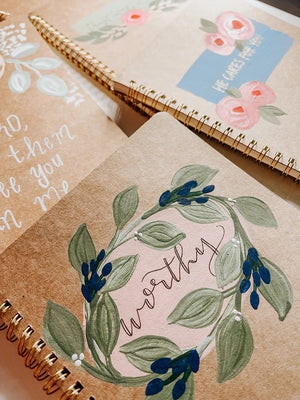 Feeding our spirit among chaos
When our spirits are weak and malnourished we are perfect targets for the enemy. When we don't feed our spirit through quiet time in prayer, or in worship or reading God's word, it leaves room for the enemy to come and fill us with lies.

The best way to equip ourselves to recognize lies is by prioritizing our nearness to the Lord.

When we are not near the Lord, social media easily convinces us we are not good enough or pretty enough and the world leads us on a path of pursuing a materialistic life and surface level friendship. These are just a few examples that may feel near your heart this morning.

Emptiness, anxiety and loneliness begin to spring up and cause further disconnection from our walk when we are not in the practice of pursuing nearness to the Lord.

Devote yourselves to prayer, being watchful and thankful. - Colossians 4:2 NIV

Set your minds on things above, not on earthly things. - Colossians 3:2 NIV

It is easy to believe the schemes of the evil one when we are malnourished in our faith. We read in 1 Peter 5:8 NIV, "Be alert and of sober mind. Your enemy the devil prowls around like a roaring lion looking for someone to devour."
When we prioritize our spiritual growth, we can walk confidently in our faith. Going from a casual stroll to a purposeful walk. We live knowing we need the word of God in our daily lives to be fed with true direction and strength.


2 Timothy 3:16-17 NIV says, "All Scripture is God-breathed and is useful for teaching, rebuking, correcting and training in righteousness, so that the servant of God may be thoroughly equipped for every good work."

I am praying over each woman reading this devotional knowing God is near to settle these truths in your heart and mind through the chaos of this world!
Meet Today's Wheatful Wednesday Devotional Author
Diana Parker is a wife and a mother to her sweet 10 year old daughter. She is originally from California, but made Texas her home. She found and accepted Jesus at the age of 24 and it was then when she finally realized that she was loved and saved by the grace of God, and no matter how broken she felt, by her childhood traumas and being a sexual abuse survivor, there she found peace and healing. She learned that her story was part of her journey, but did not defined her. Diana is amazed by how God uses our stories to connect with others and help others overcome fears. Diana wants you to know that through Christ, all things are possible! She is passionate about the W&HC community of women and the ability to connect with other women with various backgrounds and walks of life. She finds this space inspiring, helpful in the growing of faith and making her walk with Christ more purposeful.
 
"Do not fear, for I am with you. Do not be dismayed for I am your God. I will strengthen you, I will help you with my righteous right hand" Isaiah 41:10 NIV
---
Also in Wheatful Woman Blog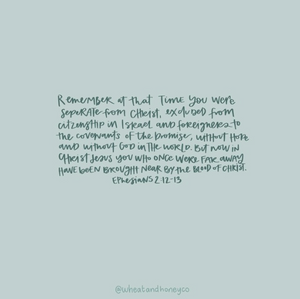 Mephibosheth, whose name means "shame", was the son of Jonathon and the grandson of King Saul. He was a crippled man living in a dry wasteland called Lo-Debar which means "no pastures." He was living there because when he was just 5 years old, news spread that his dad and granddad, Jonathan and Saul, were both killed. The remainder of Saul's family could only assume that with the new King David coming into power, they would all be killed off next, so they fled in fear to become exiles and ene...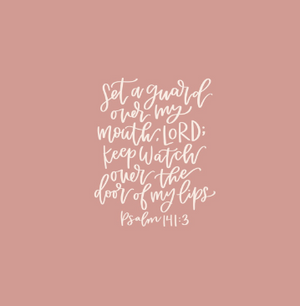 God, please forgive me when I have used hurtful or unnecessary words to gain a sense of control. Help me trust you to guard every word that comes out of my mouth.
We can find biblical hope for this struggle when we consider the story of the Israelites' exile in the Old Testament. The afflictions of the Israelites' exile were two-fold. On one hand, they were exiled because of their own sin, and on the other hand, their burdens were increased because of the sin of the nations oppressing them. I am certain that if I were an exiled Israelite, I would have been grumbling and throwing pity parties the majority of the time. How does God respond to them? Throu...