Don't Stop Asking
---
… Pray diligently. Stay alert, with your eyes wide open in gratitude. - Colossians 4:2 MSG 
Let's face it, prayer can be difficult. In fact, Paul warns of this in 2 Corinthians 1:11 when he states, 'labor with me through prayer..' Paul is asking us to put in the physical and mental effort through prayer because he has seen the power and impact of prayer. Yet, he also sympathizes with the understanding that prayer may not come easy for most of us. 

I recently went through a small season where I noticed I wasn't spending consistent time in prayer. I would listen to worship music throughout the day, watch sermons throughout the week, I was even diving into a Bible study; yet, I wasn't diligently talking to God. When I look back at that season, even though I was doing things to feel close to Him, I wasn't spending time with Him. Ouch… that's hard to type. 

Not only is prayer spending relational time with our Creator, but it's also a deep desire of God's heart to hear from us! God doesn't just ordain that we should be praying to Him, He delights in our asking. 

When we start to shift our perspective on prayer, we can begin to rejoice in communicating with the One who knows us better than anyone else. Let's remind ourselves that prayer allows us to come to our Father and ask Him for our desires, but it's also an opportunity for us to surrender our plans and our desires to pray His agenda and His desires. 

Pray diligently friends, your Father in Heaven is waiting, yearning, and desiring to hear your voice. 
- Kristen Meyer Schumacher

Kristen is a marketing professional, a lover of writing, and an avid volunteer in her local community. Her passion and heart are to help women thrive in their God-given callings and unique gifts. In her free time, she blogs about embracing the everyday challenges of life while finding freedom in truly existing fully in your own skin. You can also find her spending time with her husband, William, and chasing around a very hyper and cute golden retriever named Brody. You can read more on her blog at Existingfully.com.
---
Also in Wheatful Woman Blog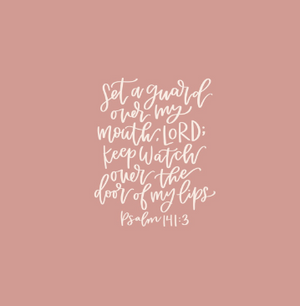 God, please forgive me when I have used hurtful or unnecessary words to gain a sense of control. Help me trust you to guard every word that comes out of my mouth.
We can find biblical hope for this struggle when we consider the story of the Israelites' exile in the Old Testament. The afflictions of the Israelites' exile were two-fold. On one hand, they were exiled because of their own sin, and on the other hand, their burdens were increased because of the sin of the nations oppressing them. I am certain that if I were an exiled Israelite, I would have been grumbling and throwing pity parties the majority of the time. How does God respond to them? Throu...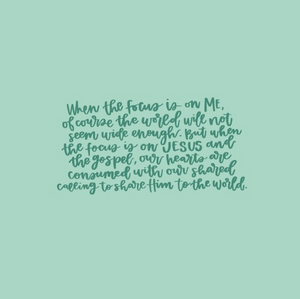 As Christians, the biggest problem with unhealthy comparison is that it misplaces our passion for building the Kingdom of God onto building our own kingdoms of self. Comparison strips us of seeing what God has given us and called us to.