Comfort to Courage: Behind the Scenes of the Wheatful Woman Podcast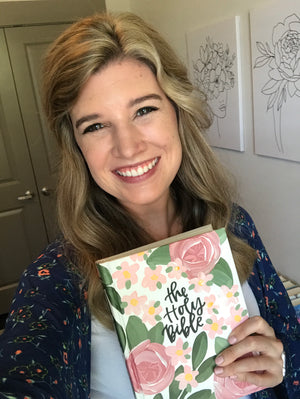 I sat down to write a devotional for our Wheat and Honey Co. on the topic of "Comfort to Courage" and felt an overwhelming opportunity to let you into the "behind the scenes" of our Wheatful Woman Podcast.
In doing this, I want to share three themes.
God moves when we still our minds, listen to others, and remember what is true.
Saying "yes" does not mean we have all the strength and understanding we need. Saying "yes" means we are taking the next step in faith.
God WILL use the hearts and intentions of women working as a team for His good.
Here is the BTS 2020 timeline:
January
Prayerful consideration of a potential second annual Wheatful Woman Event. In this time, I spent significant time weighing the financial risk and impact of a larger and growing event commitment.
February
Some of our personal friends were honeymooning on the "Corona Cruise" where they found themselves trapped in their room for WEEKS. This was the first of the virus we heard of. In prayer for our friends, we started to understand the magnitude of events.
I sign our first large contract to secure the Wheatful Woman Event 2020 venue for an enhanced 2-day wellness retreat for women the weekend of September 18th-19th.
March
I was on a sponsorship pitch call with a brand local to Fort Worth, TX. During this call, our contact expressed concern about COVID-19 and its potential impact on our large annual Wheatful Woman Event in Dallas, TX.
May
After heartfelt prayer and consideration of our guests and partners, we decide to cancel Wheatful Woman Event 2020.
June 
I begin to have a stirring to continue to serve our community in a time we have to really LISTEN to what our women need through a podcast.
Begin reaching out to women I admire and respect to host conversations to share with our community
Purchase podcasting equipment, seek wisdom from my girlfriend Abbie on the ins and outs of podcasting, SAY YES to the podcast
Host my first interviews, record the intro, self teach editing skills, create graphics for promotion
July
August
We release episodes weekly on Fridays, which means 8 episodes are live by the end of August
I woke up at 4 am one morning unable to sleep with this conviction to show up for this community with an intimate retreat
My husband has a conversation with his parent's about opening their home so W&HC can host two-day retreats for small groups of women to foster restoration, give a space for community and create an experience
Our team announces two-day retreats for women in the Dallas Fort Worth area the WEEKEND of the original Wheatful Woman Event (September 19th/20th) with 4 weeks to plan
September
God is still moving through what is to come for September but, if I was to predict the words to fill this space right here, I would be willing to bet September will be a month of so much IMPACT. God moves when we still our minds, listen to others, and remember what is true.
I share this timeline because it is important we remember GOD IS HERE. Our lives are lived fully when we learn to be still in the midst of unknowns and unfamiliar territory. God calls us to get uncomfortable by doing the heart and head work of slowing our roll (preaching to the queen of productivity here), taking a moment to ask questions and understand one another and meditate on God's truth.
What might God want to do through you that requires slowing down, loving others, and reminding yourself of truth? I'd love to invite you to take 5 minutes following your time reading this to invite God in to reveal what He wants to show you today.
I love y'all.
Britt
---
Also in Wheatful Woman Blog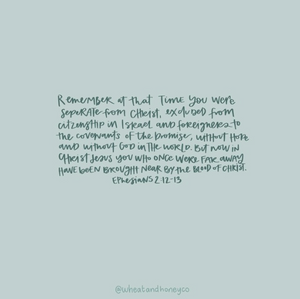 Mephibosheth, whose name means "shame", was the son of Jonathon and the grandson of King Saul. He was a crippled man living in a dry wasteland called Lo-Debar which means "no pastures." He was living there because when he was just 5 years old, news spread that his dad and granddad, Jonathan and Saul, were both killed. The remainder of Saul's family could only assume that with the new King David coming into power, they would all be killed off next, so they fled in fear to become exiles and ene...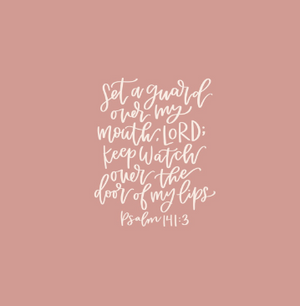 God, please forgive me when I have used hurtful or unnecessary words to gain a sense of control. Help me trust you to guard every word that comes out of my mouth.
We can find biblical hope for this struggle when we consider the story of the Israelites' exile in the Old Testament. The afflictions of the Israelites' exile were two-fold. On one hand, they were exiled because of their own sin, and on the other hand, their burdens were increased because of the sin of the nations oppressing them. I am certain that if I were an exiled Israelite, I would have been grumbling and throwing pity parties the majority of the time. How does God respond to them? Throu...