Finding God's Goodness in Grief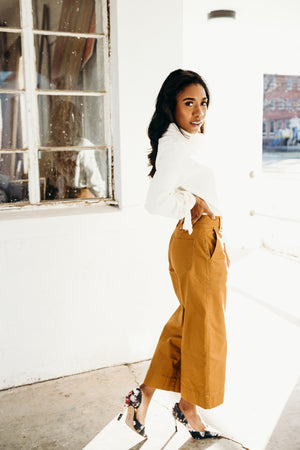 Grief is inevitable. It is the response to some form of loss. I have experienced great amounts of loss in my lifetime. I used to think grief only occurred after the passing away of a loved one. Gosh, was I wrong. There are several things an individual can grieve, such as: 
Individuality 

Change, whether that be internal or external 

Failed friendships/relationships 

Loss of a job, home, or any other financial investment 

Loss of vision

Loss of hope 

Growth that requires the removal of certain things 

Or maybe you're mourning the way life is now after a pandemic, yikes. 
The emotional stages of grief are typically categorized as shock, denial, bargaining, guilt, anger, depression, and acceptance/hope. Would you believe me if I told you our Lord and Savior is with us in every stage? No matter the stage, He is still commanding us to be strong and courageous for the Lord OUR God is with us wherever we go (Joshua 1:9).

Let's dig into what scripture tells us about grief. My family and I just finished studying the book of Job, and what a powerful testimony his life was to God's faithfulness in spite of grief. At the beginning of the book, we saw where God pointed Job out to Satan saying, "Have you considered my servant Job, that there is none like him on the earth, a blameless and upright man, who fears God and turns away from evil?" (Job 1:8). Satan responded, "Does Job fear God for no reason? Have you not put a hedge around him and his house and all that he has, on every side? You have blessed the work of his hands, and his possessions have increased in the land." (Job 1:9-10). – Oh my goodness, what a conversation! For those who need a little refresher on the life of Job, Satan challenged God saying that if He remove the hedge from about Job and allow suffering, Job would surely curse God. God ALLOWED Satan to touch Job's family and possessions, but not Job's LIFE. Much like a dog, God has Satan on a leash. He can only go as far as God allows. 

Job lost: 7 sons, 3 daughters, 7,000 sheep, 3,000 camels, 1,000 oxen, 500 donkeys, as well as his health and the respect of those around him. Job's friends belittled him during his suffering, for they could not believe that he had not sinned against God in some way to bring his suffering about. Job grieved his health, the loss of his children, the loss of his prosperity and had to defend his integrity for possibly 30 years. Did you hear me? POSSIBLY 30 YEARS of not knowing WHY he was suffering. Despite his shock, anger, and questioning, Job did not curse (turn away from) God. 
God restored Job's life abundantly: 7 more sons, 3 more daughters, 14,000 sheep, 6,000 camels, 2,000 oxen, 1,000 donkeys, with the addition of 140 more years of life and prosperity. 

Guess what? 
WE SERVE THE SAME GOD!
 
He never changes and He desires to restore and be near to the brokenhearted (Psalms 34:18). God gave Job a new and refreshed heart through his time of suffering. In the final chapter of the book of Job, Job states to God: "I know that you can do all things, and that no purpose of yours can be thwarted." (Job 42:2)

What does this mean? God is all powerful. He can allow things, just as swiftly as He can stop things from happening. Whatever God Almighty decides to do, He is never in the dark on the purpose behind it. We serve a purpose-driven God, who desires to reveal in us His goodness, sometimes through moments of grief. 

No matter what you are grieving today, trust that The Lord is so close to your heart and will save your crushed spirit (Psalm 34:18). Depend on Him to pull you through. 

I am praying over each of you, diligently.

I love you. 
Mariah
Mariah Howard is a second-year graduate student at Abilene Christian University-Dallas. She is studying to become a speech-language pathologist and hopes to impact lives through the power of communication. She believes in the power of having a voice that is deeply rooted in the purpose Christ has placed within each of us. Mariah loves basking in the sweetness of the Savior with other chosen women of God. Mariah loves connecting and sharing her journey of life in Christ with others! 
Join us at our next Wheatful Woman Event, in our Facebook group for more devotional discussion and enjoy our tools in the shop!
---
Also in Wheatful Woman Blog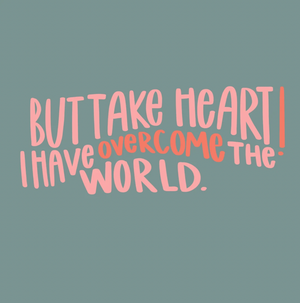 Lord Jesus, we thank you that you are never surprised by the flames thrown into our lives. We praise you that though they may surround us you never forsake us, and we have the gift of unexplainable peace. Be with my sisters undergoing fire. Holy Spirit I ask you would move mightily and bring your presence near so she can find comfort in you. We place our trust in you. Amen.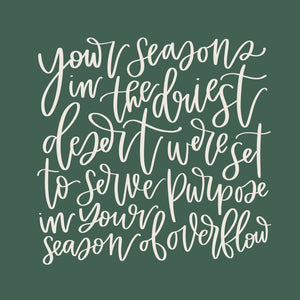 There is great power behind The Lord pouring into our lives abundantly more than we could hope or imagine. It's in the overflow. According to Merriam Webster, overflow can be defined as, "to fill a space to capacity and spread beyond its limits". All of us are limited to the extent of action or changes we can make alone. But we have a limitless God who has the power to move and flood the open spaces for His glory to reign. We have opportunity to overflow into the lives of others when we're fi...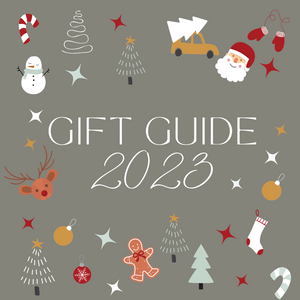 Gift guide to encourage the believer!