You are exactly where you are supposed to be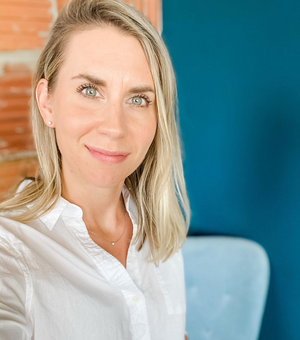 "I'm so far behind. I feel like I'm not even close to where I want this business to be or where I want to be in life."
I shamefully admitted my feelings of disqualification to my female business owners group, wondering if anyone could possibly understand. Each one of them nodded their heads, like an unspoken bond of trust and understanding without really even knowing each other yet.
After I closed my computer screen, I had a thought. Does everyone feel behind or not good enough in one way or another? Whether it's our professional goals, marital status, maturity, or our desire for motherhood, we can often feel like we're being held back from our potential, staring at a view of our "best selves" from a lagging distance.
I'd like to think Paul knew we'd have these feelings of spinning our wheels when he wrote his various letters in the New Testament.
"So let's not get tired of doing what is good. At just the right time we will reap a harvest of blessing if we don't give up." Galatians 6:9
I focus on this one thing: Forgetting the past and looking forward to what lies ahead, I press on to reach the end of the race and receive the heavenly prize for which God, through Christ Jesus, is calling us. - Philippians 3:13-14
While Paul was writing all these Bible verses about pressing on to grow in his faith, his words don't go unnoticed by us women who sometimes feel less than enough. Women who feel like we're spinning our wheels trying to do it all, yet we're not doing the best things to move forward. Like God has forgotten about them in their current season.
Let's pause for a second and think about the way we judge ourselves for not being good enough. 
Today's verse, Romans 8:1, focuses on the word condemnation. Condemnation means to criticize or judge. What if we took this verse at full truth. Not just to protect us from unfair judgment from others, but also from ourselves? What if we really believed it was wrong to condemn ourselves for our imperfections and accepted that maybe God has a purpose for our current circumstances?
We can't judge ourselves for not measuring up to our own expectations. God has seasons for us, and the season we're in is where we're supposed to be.
We can't give up. Our hard situations won't last forever and will be used for good.
We have to forget what is behind and only look at what is ahead. Our hope for tomorrow must be stronger than our current frustrations and impatience.
Flashing back to my conversation with my female business friends, I started thinking about how I could focus on what's in front of me, what I currently have that God has blessed me with, instead of constantly thinking about where I "should" be. I made a list of the things God might want me to prioritize, and funny enough, the list was REALLY long. I had plenty of things to do before God answered my prayer for more.
If you're feeling behind in your life, I invite you to think about what God might want you to steward something that's in front of you while waiting for something new. Don't get tired of doing what is good with what you already have. At just the right time you will reap a harvest of blessing. But you can't give up before then.
Jantzen Jolly-Miller

 

is a small business marketing consultant and the founder of

 

Emerge Church Solutions, a firm providing consulting and marketing services for churches who are structuring to grow. In addition to blogging for Wheat and Honey Co., she writes about personal takeaways from her life and faith walk to help women lead authentic lives and create positive change in their everyday routines on her IG @jantzenmiller and at

 

JantzenJollyMiller.com.

Join us at our next Wheatful Woman Event, in our online community and enjoy our tools in the shop!
---
Also in Wheatful Woman Blog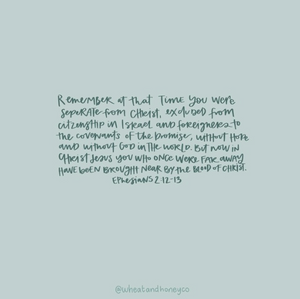 Mephibosheth, whose name means "shame", was the son of Jonathon and the grandson of King Saul. He was a crippled man living in a dry wasteland called Lo-Debar which means "no pastures." He was living there because when he was just 5 years old, news spread that his dad and granddad, Jonathan and Saul, were both killed. The remainder of Saul's family could only assume that with the new King David coming into power, they would all be killed off next, so they fled in fear to become exiles and ene...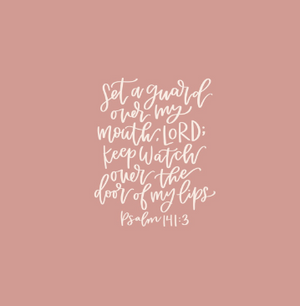 God, please forgive me when I have used hurtful or unnecessary words to gain a sense of control. Help me trust you to guard every word that comes out of my mouth.
We can find biblical hope for this struggle when we consider the story of the Israelites' exile in the Old Testament. The afflictions of the Israelites' exile were two-fold. On one hand, they were exiled because of their own sin, and on the other hand, their burdens were increased because of the sin of the nations oppressing them. I am certain that if I were an exiled Israelite, I would have been grumbling and throwing pity parties the majority of the time. How does God respond to them? Throu...