Why King David compared himself to an olive tree (and why you should too)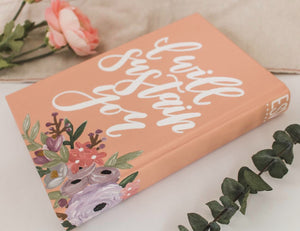 But I am like a green olive tree in the house of God. I trust in the steadfast love of God forever and ever. I will thank you forever, because you have done it. I will wait for your name, for it is good, in the presence of the godly. - Psalm 52:8-9 ESV
"I am like a green olive tree in the house of God." Wait. What?

I had just read one of my favorite chapters in the Bible, Psalm 51, and decided to float over and read the next chapter to see what else King David had to say. I read verses 1 through 7 as David detailed the characteristics of evil men who don't trust God and then I got stopped in my tracks when I read his compare-and-contrast statement in verses 8 and 9.

Why in the world would David, in the midst of being hunted by Saul, compare himself to a green olive tree of all things? Why not a ferocious animal or warrior? The inner "know it all" in me kicked in and I started researching. Here are just a few of the defining qualities of green olive trees:
Long life span. These trees can live and flourish for thousands of years. In fact, there are still some olive trees in the world that have been around for thousands of years.
Practically indestructible. An olive tree can regenerate itself when it seems to be destroyed above the surface. Even when something like a storm or fire consumes its exterior, its strong rooted foundation can help it grow again.
Generous. An olive tree produces over 400 pounds of olives every single year. Multiply that by its crazy long life span over thousands of years, and you're looking at an abundance of fruit throughout its lifetime.

Green olive trees have some pretty incredible characteristics that I think David understood and longed for in his faith. So now that we know WHY olive trees are a great example to model our faith after, HOW can we obtain its qualities for our lives? David has an answer.

He trusts in the steadfast love of God, he thanks the Lord and is grateful, and he waits in His name. For those of us who would love a black and white answer to know how we grow our faith, this is about as clear as it gets. In order to have faith like an olive tree that is longlasting, indestructible, and continuously producing fruit, we need to do these three things.

Something I've recently started doing is using this structure in my quiet time journaling.

First, I start by listing out all the things I need to trust the Lord with. I write out personal struggles, prayer requests, and pretty much everything I need to relinquish control of.

Then, I take time to thank God and just be grateful. I list out the things I can think of that I'm grateful for. I write out everything from the gratitude I have for answered prayers, all the way to the cup of coffee in my hand and the fire blazing beside me.

Lastly, and here's the hard part, I write out what I know I need to wait for. I acknowledge the prayers that haven't been answered or the projects that just aren't coming together and I tell God that I'll wait for his direction. Against my instinct, I will not take things into my own hands to force or push but instead will be patient and give Him the reins.

Life can throw some really hard circumstances our way (David of all people can relate.) But when we trust God, thank Him for His goodness, and wait for Him, He strengthens us with the powerful faith to not only endure these hard seasons but to end up flourishing and producing fruit afterward. When you're struggling, just remember that like David, you too can be like an olive tree because of the Lord!
Challenge: Try implementing the Trust, Thanks, Wait structure into your quiet time.
---
Also in Wheatful Woman Blog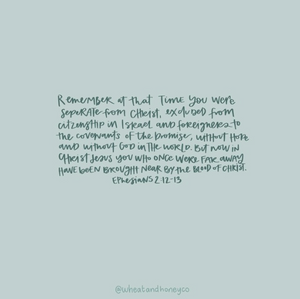 Mephibosheth, whose name means "shame", was the son of Jonathon and the grandson of King Saul. He was a crippled man living in a dry wasteland called Lo-Debar which means "no pastures." He was living there because when he was just 5 years old, news spread that his dad and granddad, Jonathan and Saul, were both killed. The remainder of Saul's family could only assume that with the new King David coming into power, they would all be killed off next, so they fled in fear to become exiles and ene...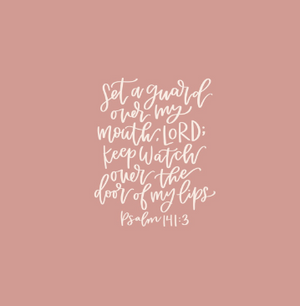 God, please forgive me when I have used hurtful or unnecessary words to gain a sense of control. Help me trust you to guard every word that comes out of my mouth.
We can find biblical hope for this struggle when we consider the story of the Israelites' exile in the Old Testament. The afflictions of the Israelites' exile were two-fold. On one hand, they were exiled because of their own sin, and on the other hand, their burdens were increased because of the sin of the nations oppressing them. I am certain that if I were an exiled Israelite, I would have been grumbling and throwing pity parties the majority of the time. How does God respond to them? Throu...