We're too busy to seek His presence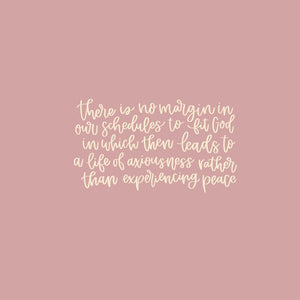 "He lets me rest in green meadows; he leads me beside peaceful streams. He renews my strength…" Psalm 23:2-3 
We live in a state of busyness - always in a hurry, stressing, and worrying. Our to-do lists keep growing and then we can't even get to them because we're simply too distracted. We've accepted restlessness and chaos as societal norms and then turn to our own vices to help us muster through the exhaustion or calm the noise. 
And yet, we want more of Him. But like the innkeeper on a cold December night, we simply have no room. We're full. Our lives are full. We're too busy to seek His presence. There is no margin in our schedules to fit God in which then leads to a life of anxiousness rather than experiencing any sense of His peace. 
Prayer: Oh Lord - we confess that we have it all backwards. You tell us to "seek You first" and too often, we seek you last. Help us right now in this very moment to "pause". In this moment of stillness, help us to breathe in a fresh wind. Refresh our weary souls. Lead us by peaceful waters and renew our strength and perspective today. When we try to be more and do more today, remind us that we are already enough. Allow us to rest in that. Lord, today we surrender our busy lives and abandon the societal norms we've adopted. We offer you first place in our lives again, beginning with this moment of rest in your presence.
Annica Fischer, Wheatful Wednesday Devotional Author
Annica has spent more than a decade in leadership development, coaching, and consulting. After experiencing a deeply rooted need for mentorship and support as a Christian mom working in the corporate world, she stepped away to create a space that would help fill that gap. She currently writes and hosts a podcast, The Tried and Truth Podcast, that serves as a platform to equip and encourage women to thrive in their faith, home, and work lives through simple truths and inspiring conversations. Annica lives in Fort Worth with her husband and their three young and wild boys.
---
Also in Wheatful Woman Blog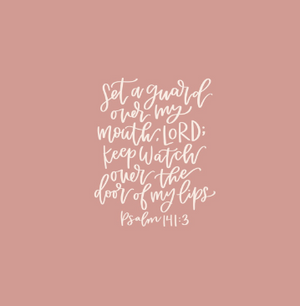 God, please forgive me when I have used hurtful or unnecessary words to gain a sense of control. Help me trust you to guard every word that comes out of my mouth.
We can find biblical hope for this struggle when we consider the story of the Israelites' exile in the Old Testament. The afflictions of the Israelites' exile were two-fold. On one hand, they were exiled because of their own sin, and on the other hand, their burdens were increased because of the sin of the nations oppressing them. I am certain that if I were an exiled Israelite, I would have been grumbling and throwing pity parties the majority of the time. How does God respond to them? Throu...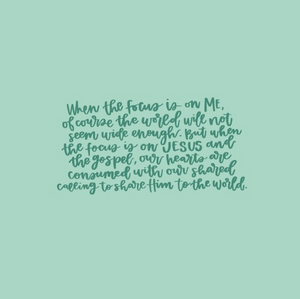 As Christians, the biggest problem with unhealthy comparison is that it misplaces our passion for building the Kingdom of God onto building our own kingdoms of self. Comparison strips us of seeing what God has given us and called us to.