Girls weekend in Seaside, FL this fall
Fall 2023 Seaside, FL Women's Retreats
Wednesday, October 25th - Sunday the 29th &
Thursday, November 2nd - Sunday the 5th
Included in your ticket:
Room and bathroom of your choosing
Professional chef and catered meals for the entire retreat minus your independent day to explore 30A

Retreat activities including:

Worship
Devotional time led by Britt Goff
Small groups
Sunset beach photos with a professional photographer including personal photos, if desired
Sunrise worship for early risers!

WaterColor Beach Club and Community Pool Access
Weekend Schedule: *note, some things may change slightly
Day one - Casual arrival evening with dinner & meet the girls!
Day two - Brunch by our private chef, worship, group devotional, small groups, catered lunch, independent afternoon around 30A, sunset beach photos with our professional photographer and a private dinner at the home by our professional chef! *you get a bonus day similar to this with our longer weekend!
Day three - Sunrise worship on the beach followed by a free day to explore the shops, farmers market, beach and more around 30A! Gather as a group around 7:30PM for a time of encouragement and dessert!
Day four - travel home day
Debra, 70, FL

"The Holy Spirit directed me to this Seaside Women's Retreat. I was blessed to share with my daughter, sister and her daughter. A dozen women (wide range of age) open to God's Love for us and others, Live Worship/Praise music, Sunrise Beach service, private Chef Molly and professional photographer, Samantha with host team from Wheat and Honey Co headed by precious Brittany. Thankful and Grateful
"
Tambra, 51, TX

"Reminded me to be still and always make time for God no matter how busy life gets. Reminded me to keep connected with my sisters for renewal of spirit and reminder for living a purposeful life that is rooted in God's grace."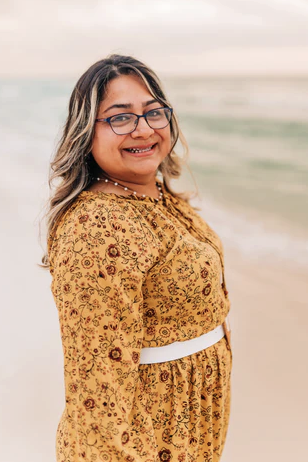 Sonia, 45, FL

"During worship, it was so powerful personally having a beautiful encounter with God and listening to him was supernatural. Another beautiful moment was our last night when we were together sharing words of encouragement to each other's. The love of God was so tangible. Everything was perfect!"
Haleigh, 30, TX

"Brittany has a heart for creating a space for women to connect, rest and be pointed towards the Lord. She has achieved that space with this weekend. From the moment you walk in the door, the hosting team is there to take care of you, so you don't have to think about what you need. It's all already there, with a smiling, friendly face. This retreat allowed me to take a break from the busyness and responsibilities of my life, renew my spirit with walks on the beach or a bike ride around town, connect with women I wouldn't have met, and ultimately take a relaxing breath."
Julia, 32, TX

"I was terrified going into an unknown situation with a group of women that I didn't know. Friendships are hard as an adult and being vulnerable is scary. However everyone was so welcoming and gracious and best of all … different! Everyone comes from a different walk of life and what better way to learn from one another?! To be in an environment where we can talk about Jesus and share our experiences and see the vast amount of ways that He moves and works in our lives is nothing short of amazing. If you are like me and just naturally skeptical of being understood in a group of new people, I encourage you to JUST DO IT. Go. You will not regret it. The hosts are beautiful people with such sweet spirits and their obedience to take a leap when God asks is so admirable and encouraging. In short, just go."
---
Also in Wheatful Woman Blog
Some of my favorite things I didn't know I needed the first few weeks postpartum. I pray this helps one expecting mama out there (or a friend or family member looking for the latest things to help during newborn life!) to have something she didn't know she needed in the crazy of those first few weeks with your newborn!
Lord, we all find ourselves facing obstacles and challenges today. We're all trying to figure things out and find ourselves failing and falling often. Help us to see the rocks before us today as opportunities. May we confront them today with confidence as we experience your grace and goodness in them. Help us to extend grace to those around us, too, knowing that everyone is facing their own "climb" today. Thank you for reminding us that we're surrounded by fellow rock climbers and are not al...
When we feel lost at sea today, drifting in the wrong direction, lead us back to you. Help us to fix our eyes on the lighthouse instead of the raging seas around us. When we feel our feet sinking and heart doubting like Peter did, help us to not be afraid but rather reach for your hand. Anchor our hope and trust in You and give us the perseverance to go against the current and swim towards you. Surround us with people who will walk alongside us, away from meaningless things and towards the m...