Making a difference requires us to do things differently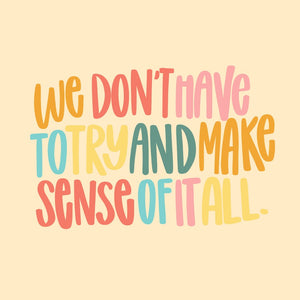 "Let us not grow weary of doing good, for in due season we will reap, if we do not give up." - Galatians 6:9

Have you ever noticed how God often calls us to do things differently?

Oftentimes, it feels paradoxical, counter-cultural, or simply doesn't make sense.
But the life that Jesus modeled for us was just that. He left heaven to walk an earthly life that started in a manger, he chose unexpected friends, chose an unpopular lifestyle, came to serve, and lived a simple, quiet, and yet perfect life. Jesus was different. What he did was different, how he lived was different and what he calls us to be is...different.

Most of what the world teaches us is backwards from what Jesus taught us. It is the paradox we live in.

We don't have to try and make sense of it all either because Jesus often didn't make sense.

We simply need to be faithful.

If we want to make a difference in the lives of those around us, it likely requires us to do things a little different. But we can be confident that a life of abiding in Him, and for Him, is worthy of it all. If you feel like you're going against the grain, living counter-cultural, or doing things differently out of obedience today, stay faithful. Stay the course. Don't overthink. Sow the seeds, be a light, and trust God with the harvest.
Annica Fischer, Wheatful Wednesday Devotional Author
Annica has spent more than a decade in leadership development, coaching, and consulting. After experiencing a deeply rooted need for mentorship and support as a Christian mom working in the corporate world, she stepped away to create a space that would help fill that gap. She currently writes and hosts a podcast, The Tried and Truth Podcast, that serves as a platform to equip and encourage women to thrive in their faith, home, and work lives through simple truths and inspiring conversations. Annica lives in Fort Worth with her husband and their three young and wild boys.
---
Also in Wheatful Woman Blog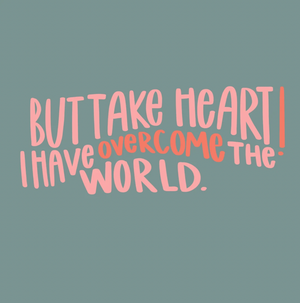 Lord Jesus, we thank you that you are never surprised by the flames thrown into our lives. We praise you that though they may surround us you never forsake us, and we have the gift of unexplainable peace. Be with my sisters undergoing fire. Holy Spirit I ask you would move mightily and bring your presence near so she can find comfort in you. We place our trust in you. Amen.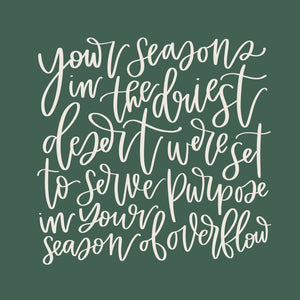 There is great power behind The Lord pouring into our lives abundantly more than we could hope or imagine. It's in the overflow. According to Merriam Webster, overflow can be defined as, "to fill a space to capacity and spread beyond its limits". All of us are limited to the extent of action or changes we can make alone. But we have a limitless God who has the power to move and flood the open spaces for His glory to reign. We have opportunity to overflow into the lives of others when we're fi...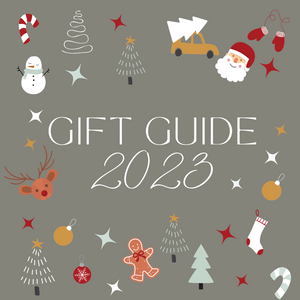 Gift guide to encourage the believer!