The Word is Truth, Our founding year - part 2 of 8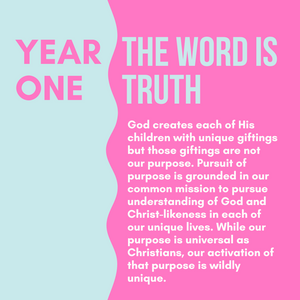 Psalm 81:16 ESV
But he would feed you with the finest of the wheat, and with honey from the rock I would satisfy you.
What was happening during our founding year:
Wheat and Honey Co. launched as a stationery business. We had a team of artists creating our products and I was running the Etsy shop and all the behind the scenes marketing, customer service, order fulfillment, finance, legal, etc. elements with the hope that this business would provide stationery for women to encourage one another with hand written words. I was personally in a season of discovering how God was asking me to live out my purpose of making His kingdom known here on earth through my relationships, career and quiet place with Him.
How God showed us who He is:
John 3:16 ESV "For God so loved the world, that he gave his only Son, that whoever believes in him should not perish but have eternal life.
Matthew 20:28 NIV
just as the Son of Man did not come to be served, but to serve, and to give his life as a ransom for many."
In a time in the world and in my personal life season (20-something navigating my independence and life as a young adult) where "pursuit of purpose" was all the craze, God was re-teaching me the foundation of my faith. Our belief in Jesus Christ is our understanding that God so loved the world that He gave His son to die for our sins so we might be forgiven for our brokenness, enter a living relationship with Father, Son and Holy Spirit, and have access to eternity in Heaven. All of this is possible because of the biblical principle of love. God's living word describes love as the greatest understanding of service. God does not love us for what we have accomplished or how we are perceived from said accomplishments or family of origin but because love is who He is. This God-centered definition of love is the only true love. It is a love that, when understood in the context of Christian faith, activates the most purpose filled life that is centered around peace and hope.
God creates each of His children with unique giftings but those giftings are not our purpose. Pursuit of purpose is grounded in our common mission to pursue understanding of God and Christ-likeness in each of our unique lives. While our purpose is universal as Christians, our activation of that purpose is wildly unique.
When we live moment-by-moment with our first priority being the pursuit of knowing God and being more like Jesus, our distractions fall away and God gives us the ability to live today with a realized fulfillment that we once longed for in the chase of contentment.
---
Also in Wheatful Woman Blog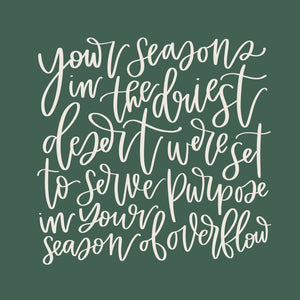 There is great power behind The Lord pouring into our lives abundantly more than we could hope or imagine. It's in the overflow. According to Merriam Webster, overflow can be defined as, "to fill a space to capacity and spread beyond its limits". All of us are limited to the extent of action or changes we can make alone. But we have a limitless God who has the power to move and flood the open spaces for His glory to reign. We have opportunity to overflow into the lives of others when we're fi...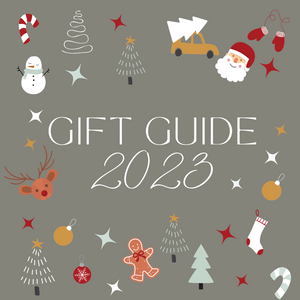 Gift guide to encourage the believer!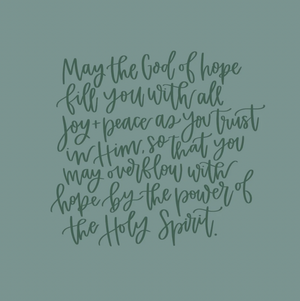 We have a beautiful promise from Jesus that He will fill us back up and refresh our spirit by giving us peace and joy. First, we're instructed to take action by trusting and remaining open so He can flow in. What does it look like to have Jesus meet you where you're at to show up and refill you back up?