The Pressure Is Off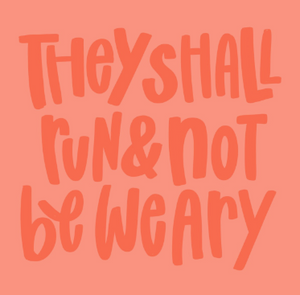 Isaiah 40:31 "But they who wait on the Lord shall renew their strength; they shall mount up with wings like eagles; they shall run and not be weary; they shall walk and not be faint."

Does anyone else immediately get the scene from the movie "Remember the Titans" in their mind when they hear this scripture? Ha. If not, I urge you to stop what you're doing and stream either the full heartwarming film or find this specific scene on YouTube because it is POWERFUL. I'll set the scene: a rowdy bunch of teenage boys on the football team prepping for social "battle" in their newly racially integrating high school gather in the gym. One of them starts quoting this scripture and another joins in and soon the whole group is rallied together in unity. They even put a little melodic rhythm to it, and it is catchy to say the least. 

Y'all, they are hyping one another up with God's promises. His Word. What better way is there? What could be more solid? It's my hope that His truth could light my soul on fire similar to this dynamic movie scene! Because COME ON, let's go! 

It's not that we are promised that our lives will be easy or perfect ~ I'm sure we ALL can attest to that fact. But we are promised a strength unlike anything that we can imagine. He's with us every step of the way and the battle has already been won, so the pressure is off of us. All we need to do is show up and He will be faithful. What do I know? Our God is a promise-keeper, so we can rest easy.
Hannah Gramling, Wheatful Wednesday Devotional Author
Hannah is a residential realtor in DFW. She is passionate about encouraging women to chase hard after Jesus regardless of marital status. She believes linking arms in authentic community is a beautiful picture of His kindness & faithfulness. 
Hannah loves accessorizing, making memories with her tribe, traveling the world, and the enneagram. Find her on the trails with her Boston Terrier pup, on an outdoor patio with friends, content creating, or dreaming about a new adventure!
---
Also in Wheatful Woman Blog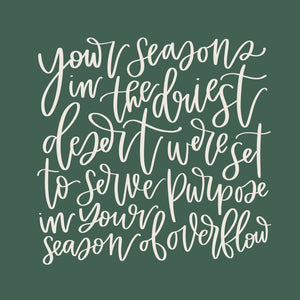 There is great power behind The Lord pouring into our lives abundantly more than we could hope or imagine. It's in the overflow. According to Merriam Webster, overflow can be defined as, "to fill a space to capacity and spread beyond its limits". All of us are limited to the extent of action or changes we can make alone. But we have a limitless God who has the power to move and flood the open spaces for His glory to reign. We have opportunity to overflow into the lives of others when we're fi...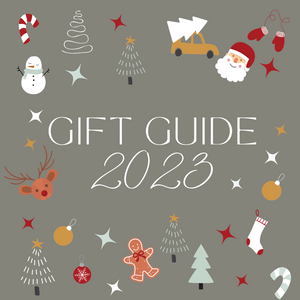 Gift guide to encourage the believer!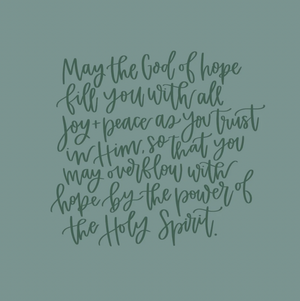 We have a beautiful promise from Jesus that He will fill us back up and refresh our spirit by giving us peace and joy. First, we're instructed to take action by trusting and remaining open so He can flow in. What does it look like to have Jesus meet you where you're at to show up and refill you back up?