God is calling you into His presence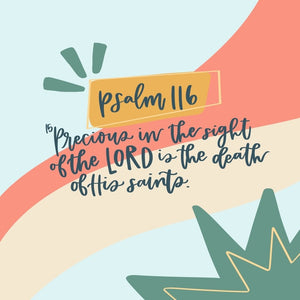 Psalm 116:15 "Precious in the sight of the LORD is the death of his saints." 

Oh man, this verse really stirs something inside of me. About a year ago, I lost my sweetest Poppy (grandfather). He loved the Lord so fully, so boldly, so gently, and so obviously. He quite literally could not spend enough time with Him and would not stop talking about Him to anyone that would listen. Every visit was full of life-giving words, discussion over scripture, and intentional prayer. I would leave feeling so spiritually showered, deeply affirmed, and extremely loved. It's hard to even put into words. 

Snail mail was a love language for him. Something about pen and paper that he treasured. He worked for the Star Telegram newspaper, so his life was centered around tangible print and he understood the importance of it. That love for written words of affirmation has been passed down to my dad and to me as well. God's Word is His love letter to us. Have you ever thought about it this way? His love for us is so rich that He wanted it to be recorded in forever print. Passed down through generations. He speaks to us, challenges us, encourages us, guides us, and refines us through words and stories. 

My Poppy was absolutely precious in the Lord's sight. Throughout scripture, we read about countless men and women who were defenders of the faith. Many of their deaths are recorded. None of them were perfect, but they were precious to Him. God sent His son to redeem His saints and bring them into His presence. Spoiler alert: That's US!
Hannah Gramling, Wheatful Wednesday Devotional Author
Hannah is a residential realtor in DFW. She is passionate about encouraging women to chase hard after Jesus regardless of marital status. She believes linking arms in authentic community is a beautiful picture of His kindness & faithfulness. 
Hannah loves accessorizing, making memories with her tribe, traveling the world, and the enneagram. Find her on the trails with her Boston Terrier pup, on an outdoor patio with friends, content creating, or dreaming about a new adventure!
---
Also in Wheatful Woman Blog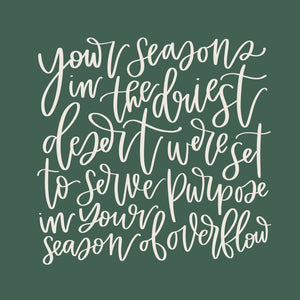 There is great power behind The Lord pouring into our lives abundantly more than we could hope or imagine. It's in the overflow. According to Merriam Webster, overflow can be defined as, "to fill a space to capacity and spread beyond its limits". All of us are limited to the extent of action or changes we can make alone. But we have a limitless God who has the power to move and flood the open spaces for His glory to reign. We have opportunity to overflow into the lives of others when we're fi...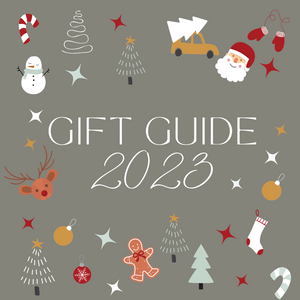 Gift guide to encourage the believer!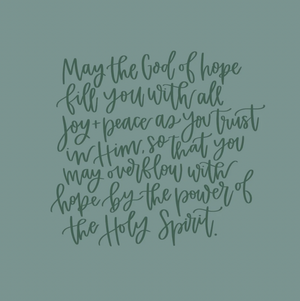 We have a beautiful promise from Jesus that He will fill us back up and refresh our spirit by giving us peace and joy. First, we're instructed to take action by trusting and remaining open so He can flow in. What does it look like to have Jesus meet you where you're at to show up and refill you back up?