It was never meant to be this way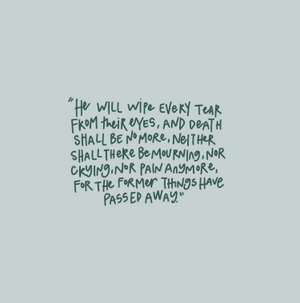 Revelation 21:4 "He will wipe away every tear from their eyes, and death shall be no more, neither shall there be mourning, nor crying, nor pain anymore, for the former things have passed away." 

THESE WORDS. These past few years I find myself truly longing for Heaven in a way that I have never experienced before. Suffering seems to be a familiar friend in my life, and I believe in many of your lives too. Although I can very clearly still see that God is good, there are serious moments of heaviness that feel like they could very easily take over if I let them.  

A sweet friend gave me this encouragement recently ~ She said "don't you believe that God hates the brokenness just as much and even MORE than you do? It was never meant to be this way." 

BOOM. I felt like she had just knocked the breath right out of my body. As I recovered, I was overwhelmed with a renewed deep comfort and fellowship with God. I'm not in this alone! 

He hates cancer. He hates loss. He hates physical pain, emotional pain, hurt, sadness, disappointment, depression, anxiety, heartbreak, etc. The list could seriously go on forever.  

The Good News?

He promises us that one day we will be reunited with Him and everything will be NEW. As His beloved children, we know without a doubt that there are better days to come. Our futures are secure with Him. He will dwell with us, and we will be with our Savior forevermore! I can't help but be overwhelmed with joyful anticipation. I am hoping, I am believing, I am longing for this day with everything in me! 
Hannah Gramling, Wheatful Wednesday Devotional Author
Hannah is a residential realtor in DFW. She is passionate about encouraging women to chase hard after Jesus regardless of marital status. She believes linking arms in authentic community is a beautiful picture of His kindness & faithfulness. 
Hannah loves accessorizing, making memories with her tribe, traveling the world, and the enneagram. Find her on the trails with her Boston Terrier pup, on an outdoor patio with friends, content creating, or dreaming about a new adventure!
---
Also in Wheatful Woman Blog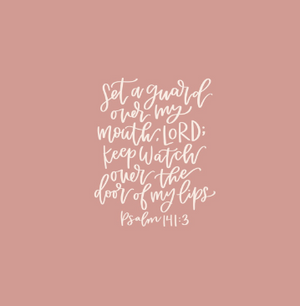 God, please forgive me when I have used hurtful or unnecessary words to gain a sense of control. Help me trust you to guard every word that comes out of my mouth.
We can find biblical hope for this struggle when we consider the story of the Israelites' exile in the Old Testament. The afflictions of the Israelites' exile were two-fold. On one hand, they were exiled because of their own sin, and on the other hand, their burdens were increased because of the sin of the nations oppressing them. I am certain that if I were an exiled Israelite, I would have been grumbling and throwing pity parties the majority of the time. How does God respond to them? Throu...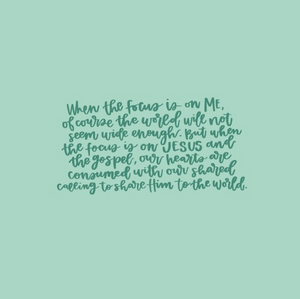 As Christians, the biggest problem with unhealthy comparison is that it misplaces our passion for building the Kingdom of God onto building our own kingdoms of self. Comparison strips us of seeing what God has given us and called us to.