The Struggle with Qualifications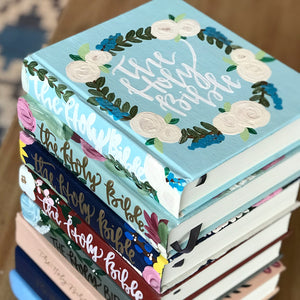 "For we are God's handiwork, created in Christ Jesus to do good works, which God prepared in advance for us to do." - Ephesians 2:10
Have you heard the saying "God doesn't call the qualified, He qualifies the called."? Odds are you have, and if you're like me, you still question the author's knowledge of your lack of qualifications in relation to their original thought. Whether it be for a job or task that I'm intimidated by or the lifelong call to be on mission for God, I find myself saying to the Lord "you've got the wrong girl." Thoughts like "I'm not equipped to do this job," "I'm not mature enough," and "what if I'm not ready?" have all crossed my mind (sometimes all at once) in a single 24 hours.
While these are all valid fears, they're definite plays by Satan to keep us quiet, confined and uncertain.
Someone once told me in response to this presented conundrum of my fears, "What other option do you have if you don't step out in faith and do what God called you to? Stay safe and quiet and disobey him?"
God doesn't call us to walk in faith just to leave us on an island to fend for ourselves among the wind, rain and the wolves. If He calls you to it, He will not only get you through it, He will use the situation to help mold you into the woman you're born to be; a woman of faith and fortitude on par with the brave Proverbs 31 sister that most of us dream of modeling. Praise God that our strength can be found in Him and that He uses our brokenness and weaknesses to advance His mission!
Weekly Challenge:
What do you feel unqualified to do? Whether it be a new job or promotion or the opportunity to talk to someone about Jesus and what He did for you on the cross, know that you're not alone. Share with a friend or on this post about your fears of being unqualified for something you feel called to do, and invite others to speak God's love and truth to you! Transparency often breeds trust and can lead to deeper conversations, relationships and personal understanding.
---
Also in Wheatful Woman Blog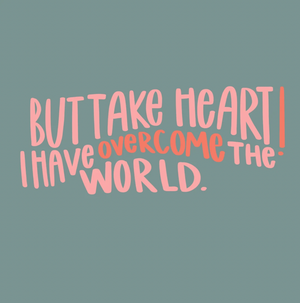 Lord Jesus, we thank you that you are never surprised by the flames thrown into our lives. We praise you that though they may surround us you never forsake us, and we have the gift of unexplainable peace. Be with my sisters undergoing fire. Holy Spirit I ask you would move mightily and bring your presence near so she can find comfort in you. We place our trust in you. Amen.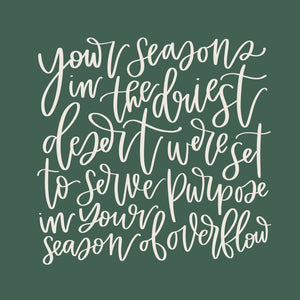 There is great power behind The Lord pouring into our lives abundantly more than we could hope or imagine. It's in the overflow. According to Merriam Webster, overflow can be defined as, "to fill a space to capacity and spread beyond its limits". All of us are limited to the extent of action or changes we can make alone. But we have a limitless God who has the power to move and flood the open spaces for His glory to reign. We have opportunity to overflow into the lives of others when we're fi...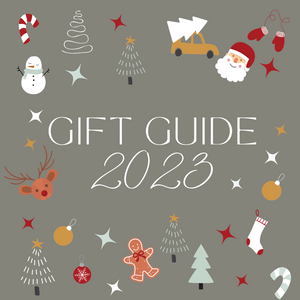 Gift guide to encourage the believer!