What does the Bible say about finding your purpose?
The purpose in a man's heart is like deep water, but a man of understanding will draw it out.

– Proverbs 20:5

"There's nothing about me that is unique."

"I don't know what I was put on earth to do."

"I feel like everyone else has a plan for their future, and I'm just winging it."

"She knows exactly what she wants to do with her life, and I'm too confused to move forward with anything."

"Why would God use someone like me when He could use someone more equipped, educated, and qualified?"

You just read actual excerpts from my inner dialogue. As you can read, I've often been consumed with thoughts of fear, confusion, and doubt. Do you ever have similar feelings? Here's the good news. While these thoughts don't have a lot of power to them, they can be catalysts to impactful change, but only if we choose to move forward and uncover our purpose in spite of them.

Until a few years ago, I never really thought of myself as being a "purpose" kind of girl. Sure, I had career goals, but they were secure, safe, and all extremely one-sided, only serving myself. Then I read a book: Make it Happen: Surrender Your Fear. Take the Leap. Live a Life on Purpose, that changed everything for me. The author, Lara Casey, quoted scripture about how we were put here for a reason, and that God has a plan for each one of us. She included prompts that required looking inward, dreaming big, and uncovering the unique qualities I'd been downplaying or hiding from the world. By the time I finished the book, I felt exhausted from all the introspection but exhilarated because I was unleashed to pursue personal growth and a greater purpose.

Here's the thing: digging into the purpose God has for you isn't for beginners or the faint of heart. It's hard work and can feel really confusing and ambiguous at times. At best of all, (sarcasm of course) you never have it fully figured out. That's why I love Proverbs 20:5. It sets clear expectations from the get-go.

The purpose of our hearts is like deep water. It's hard to see, sometimes scary, vast and unending, and can leave us searching for the things hidden in its midst. But like the deep seas, our purpose contains wonders and treasures that are worth the time, energy, and repetition that they require from us.

And as today's verse reminds us, a man or woman of understanding will draw out the purpose of their heart. Notice that word will. It doesn't say might, or could, or should. If we're willing to do the hard work to pursue the purpose in our hearts, seeking understanding and wisdom from the Lord, we can be confident we will uncover it.

Let's give ourselves permission to uncover the hidden facets of our personality. Let's stop believing the lie that we're not unique, and start considering the world needs the special gifts we bring to the table. And most importantly, let's hold fast to the hope that God has incredible wonders for us to experience, but it's our job to keep our eyes open and seek them out.
GET YOUR FREE GUIDE
RESERVE YOUR SEAT IN THE WORKSHOP
________________________________________________________________________
Jantzen Jolly-Miller is a small business marketing professional and freelance faith writer who is on a mission to help women get real: real with themselves, with their business, and with their relationship with God and His church. In addition to being the lead content writer for Wheat and Honey Co., she blogs about personal takeaways from her life and faith walk to help women create positive change in their everyday routines at JantzenJollyMiller.com
---
Also in Wheatful Woman Blog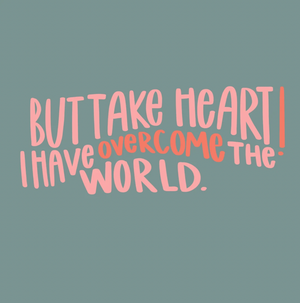 Lord Jesus, we thank you that you are never surprised by the flames thrown into our lives. We praise you that though they may surround us you never forsake us, and we have the gift of unexplainable peace. Be with my sisters undergoing fire. Holy Spirit I ask you would move mightily and bring your presence near so she can find comfort in you. We place our trust in you. Amen.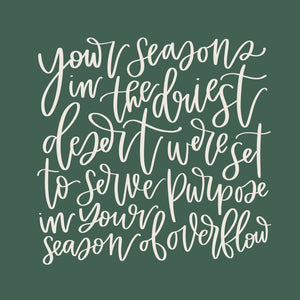 There is great power behind The Lord pouring into our lives abundantly more than we could hope or imagine. It's in the overflow. According to Merriam Webster, overflow can be defined as, "to fill a space to capacity and spread beyond its limits". All of us are limited to the extent of action or changes we can make alone. But we have a limitless God who has the power to move and flood the open spaces for His glory to reign. We have opportunity to overflow into the lives of others when we're fi...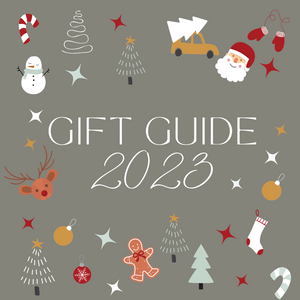 Gift guide to encourage the believer!