Pregnancy after loss & God's call for mothers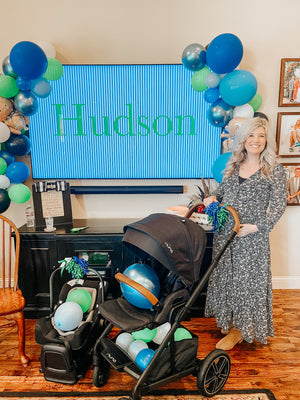 35 weeks pregnant doing all the "he is coming soon" things!
What a journey this last 12 months has been.
After nearly 3 years of trying to have a baby, we found out we were pregnant with our first child on 2/17/22. We miscarried in March 2022 at 8.5 weeks pregnant.
We found out we were pregnant again on 6/14/22 with a due date of 2/23/23. Nearly one year to the day from when we found out about our first pregnancy.
We are not promised pregnancy but I do believe God gives us the desire to be mothers with the ability to bring that to fruition through pregnancy, adoption, fostering and loving on kiddos close in our lives. I pray our testimony of these last 12 months can encourage someone else with a desire to "mother" and that it may give her hope that God is good and faithful in His perfect timing. It brings me so much peace knowing the many women that share this desire. No matter what motherhood looks like for each of us, the desire is so holy and honoring to God and He will not let our hearts to raise disciples go to waste! If your hearts desire is to be a mother, know I stand with you🤍
---
Also in Wheatful Woman Blog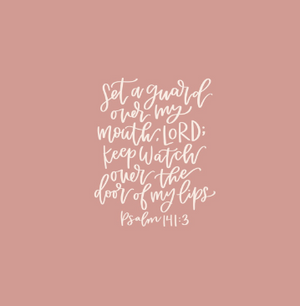 God, please forgive me when I have used hurtful or unnecessary words to gain a sense of control. Help me trust you to guard every word that comes out of my mouth.
We can find biblical hope for this struggle when we consider the story of the Israelites' exile in the Old Testament. The afflictions of the Israelites' exile were two-fold. On one hand, they were exiled because of their own sin, and on the other hand, their burdens were increased because of the sin of the nations oppressing them. I am certain that if I were an exiled Israelite, I would have been grumbling and throwing pity parties the majority of the time. How does God respond to them? Throu...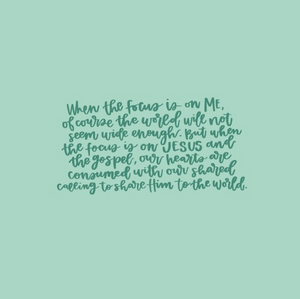 As Christians, the biggest problem with unhealthy comparison is that it misplaces our passion for building the Kingdom of God onto building our own kingdoms of self. Comparison strips us of seeing what God has given us and called us to.