Seaside, FL Women's Retreat Giveaway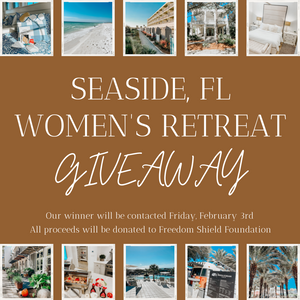 What we are giving away:
(2) tickets to our Thursday, 11/2 - Sunday, 11/5 Retreat valued at $3,000. Retreat details can be found 
here
.
If you have already purchased a retreat ticket and are selected as our winner, you will have the option of a $3,000 cash prize or (2) additional retreat tickets for our 11/2 - 11/5 weekend.
How to enter: Pick one or more forms of entry below. There is no limit to entries.
Purchase $10 entry ticket(s) here
Support one or more of our small business partners by purchasing from their shop(s) online. Websites linked below.

Consider The Wildflowers Ministry

Follow our small business partners on Instagram

@bridgetlinsteadart
@healthyeat_onthego
@brewandbattercoffee
@hellosamanthabailey
@miraclemilkookies
@ctwgroupministry
@jshockey83
@there4gathering
@liberatedchiropractic

@

thewritewords31

@go_rings
@lovehannahjean
@meganlively
@shopluxeandbloom
@keekshandbags
Complete our

 

entry form

 

to tell us how you've entered and how many entries you've completed!
Why this giveaway matters to us
The stories of our winners -

 

We see God personally invite the women who attend our retreats and that doesn't stop during giveaways

Empowering small businesses -

 

As a small business, we have many small business friends that are passionate about what they do, love creating something that serves others and we need to spread the word!

Giving back -

 

Our missions partner, Freedom Shield Foundation, is near our hearts and it is important to us to create opportunities to give back to their work as often as we can
---
Also in Wheatful Woman Blog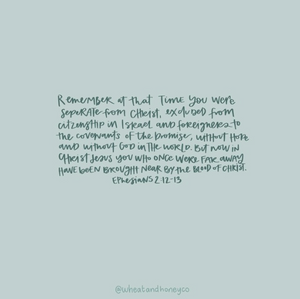 Mephibosheth, whose name means "shame", was the son of Jonathon and the grandson of King Saul. He was a crippled man living in a dry wasteland called Lo-Debar which means "no pastures." He was living there because when he was just 5 years old, news spread that his dad and granddad, Jonathan and Saul, were both killed. The remainder of Saul's family could only assume that with the new King David coming into power, they would all be killed off next, so they fled in fear to become exiles and ene...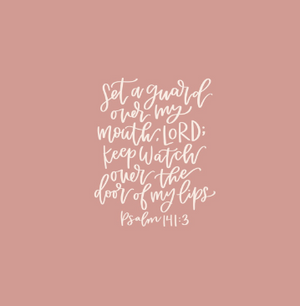 God, please forgive me when I have used hurtful or unnecessary words to gain a sense of control. Help me trust you to guard every word that comes out of my mouth.
We can find biblical hope for this struggle when we consider the story of the Israelites' exile in the Old Testament. The afflictions of the Israelites' exile were two-fold. On one hand, they were exiled because of their own sin, and on the other hand, their burdens were increased because of the sin of the nations oppressing them. I am certain that if I were an exiled Israelite, I would have been grumbling and throwing pity parties the majority of the time. How does God respond to them? Throu...