Postpartum "must haves" for mama & baby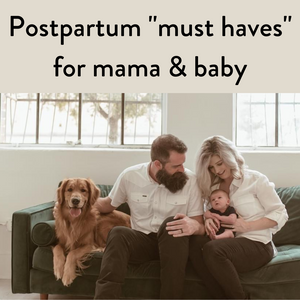 Hudson is officially three weeks old so I wanted to share some of my favorite things the first few weeks postpartum. I pray this helps one expecting mama out there (or a friend or family member looking for the latest things to help during newborn life!) to have something she didn't know she needed in the crazy of those first few weeks with your newborn!
For mom
Labor and Delivery Gown - this gown made me feel like I was wearing something of my own and something more comfortable than the hospital gown during L&D. It has velcro in the front and back to make skin-to-skin and an epidural simple and allows mom to feel like she is not completely exposed. This is a "nice to have" item but something that enhanced my experience in the hospital!
Hand free pumping and nursing bra - This bra has been everything for a nursing mama! It offers hands free pumping and nursing options all in one. I originally purchased a nursing bra and wish I would have known this option was better since it allows me to pump hands free as well.
Frida Mom recovery items

Upside Down Peri Bottle - much better and easier to use than the hospital bottle! Make sure to pull the white piece out to lock into place before use.
Instant Ice Maxi Pads - great for relief the first few days after delivery
Stretchy Panty Shorts - these made me feel so much better vs. the hospital diapers. They make mama feel more "normal" and hold everything in place (both your recovering items tagged above and they also make you feel more normal in clothes vs. like you're rocking an adult diaper)
Tucks Medicated Cooling Pads - good for use right after delivery but also for weeks after. Especially for anyone who gets to enjoy hemorrhoids. Oh joy!
Dermoplast Spray - they will give you one of these in the hospital but I had an extra for use at home!
Always Maxi Pads - good to have at home to layer all the above items on for daily and nightly relief
Nursing Ice Packs - these help with gorging and relieve pressure in your breasts post pumping / nursing!
Stay Dry Disposable Nursing Pads - I was so grateful to have these on hand when my milk started to come in. As a new mom, I didn't know how important it is to have something on hand to insert in my bra or even a pajama shirt at night to stay dry. This is one of those items I would have been in "trouble" without and am so grateful someone told me to purchase in advance!
For baby:
KYTE Baby Onesie - this is the most soft piece of clothing our child owns. Easy to put on, washes great in the washing machine and another staple clothing item these first few weeks of constant outfit changes. They're also adorable in the fun color variety!
Car Seat and Nursing Cover - This has given me confidence in taking walks and taking our little guy out in public. It blocks the wind, sun and overall airborne germs! I look forward to the versatility and being able to nurse in public using this cover as well. It's easy to transport and adds an extra convenience to any time out of the home.
SwaddleMe Organic Swaddle - the simplest way to swaddle your baby quickly and keep them content during naps! We spent the first week learning to swaddle with a traditional blanket before we remembered we had these. Easy for mom and dad and comfortable for baby! My husband and I joke that we wish they made these for adults. Our little guy always looks so cozy!
I pray this helps one expecting mama out there to have something she didn't know she needed in the crazy of those first few weeks with your newborn!
- Britt Goff
Family photo by Jordyn Leann Photography
---
Also in Wheatful Woman Blog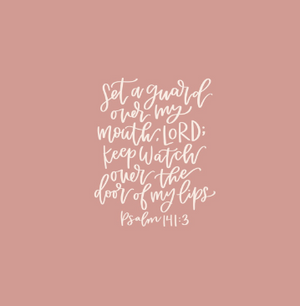 God, please forgive me when I have used hurtful or unnecessary words to gain a sense of control. Help me trust you to guard every word that comes out of my mouth.
We can find biblical hope for this struggle when we consider the story of the Israelites' exile in the Old Testament. The afflictions of the Israelites' exile were two-fold. On one hand, they were exiled because of their own sin, and on the other hand, their burdens were increased because of the sin of the nations oppressing them. I am certain that if I were an exiled Israelite, I would have been grumbling and throwing pity parties the majority of the time. How does God respond to them? Throu...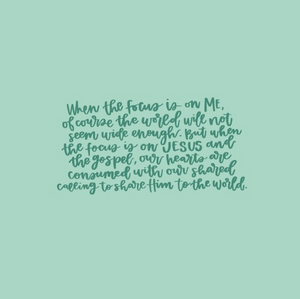 As Christians, the biggest problem with unhealthy comparison is that it misplaces our passion for building the Kingdom of God onto building our own kingdoms of self. Comparison strips us of seeing what God has given us and called us to.