Give us strength to persevere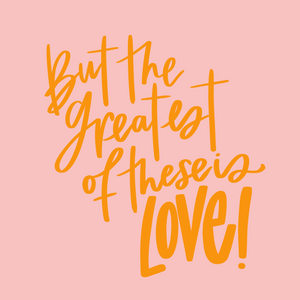 But the greatest of these is love
 
How are your resolutions going? If you're not the resolution type, perhaps you have a goal you're working towards, an area of focus, or a word of the year…how are those going?
 
Everyone has that "thing" on their mind they're trying to work towards, be more intentional about, or do differently this year.
 
But do you know what rarely seems to make the list?... 
Love.
 
In the midst of our pursuits, we forget that Jesus tells us that love is that matters most - loving Him, loving others, and doing things out of love.
 
Whatever your focus or goal might be this year, might you consider whether love plays the leading role? What kind of fruit could this year bear if you:
 
Loved people better - truly seeing them for who they are, listening better, being more present, and meeting others where they're at and not where you want them to be?
 
Chose to love even when it was hard simply because that's what Jesus did? Shined a light by your love in a world where darkness wants to prevail?
 
Loved yourself better - taking care of yourself (and your soul) because you are his "beloved", choosing wisely what you allowed into your mind, heart, and body?
 
Prioritized loving God first because he first loved you - seeking Him through prayer, his word, and stillness.
 
Prayer:
Today, when we find ourselves overcomplicating, overthinking, overdoing, and striving, ground us in your truth, God. Give us strength to persevere in the things we're working towards this year, but remind us often of what really matters. Keep our eyes fixed on you when distractions come our way. Help us to not miss the dozens of opportunities you've given us today to practice love with the people around us. Help us to make space in our lives to experience your love first today and as your love fills our hearts and minds, may it flow out into the lives of those around us.
 
"I pray that your love would flow more and more. And that you will keep on growing in knowledge and understanding. For I want you to understand what really matters…" PHIL 1:9-10
Annica Fischer, Wheatful Wednesday Devotional Author
Annica has spent more than a decade in leadership development, coaching, and consulting. After experiencing a deeply rooted need for mentorship and support as a Christian mom working in the corporate world, she stepped away to create a space that would help fill that gap. She currently writes and hosts a podcast, The Tried and Truth Podcast, that serves as a platform to equip and encourage women to thrive in their faith, home, and work lives through simple truths and inspiring conversations. Annica lives in Fort Worth with her husband and their three young and wild boys.
---
Also in Wheatful Woman Blog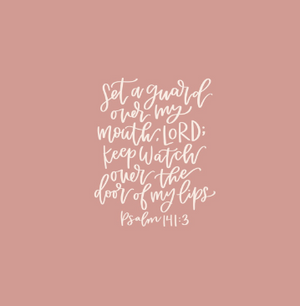 God, please forgive me when I have used hurtful or unnecessary words to gain a sense of control. Help me trust you to guard every word that comes out of my mouth.
We can find biblical hope for this struggle when we consider the story of the Israelites' exile in the Old Testament. The afflictions of the Israelites' exile were two-fold. On one hand, they were exiled because of their own sin, and on the other hand, their burdens were increased because of the sin of the nations oppressing them. I am certain that if I were an exiled Israelite, I would have been grumbling and throwing pity parties the majority of the time. How does God respond to them? Throu...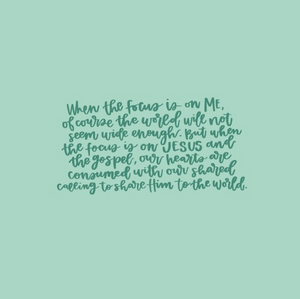 As Christians, the biggest problem with unhealthy comparison is that it misplaces our passion for building the Kingdom of God onto building our own kingdoms of self. Comparison strips us of seeing what God has given us and called us to.