How do we respond to the nearness of God?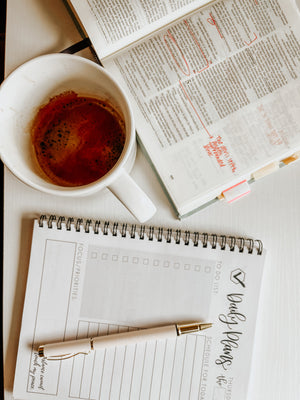 But now in Christ Jesus you who once were far away have been brought near through the blood of Christ. 
— Ephesians 2:13 NIV

How do we respond to the nearness of God? Sometimes, I think we fear that He is all knowing, aware of our every shortcoming. Believing we are far too broken to be recipients of His grace and love. It can be very overwhelming to be human and become easily overwhelmed, frustrated and sad. Our flesh sometimes leads us to respond in ways we are not proud of and ways that do not reflect our Father. God's great desire for us is that we would recognize our need for Him. Without awareness of our weakness, we cannot understand His strength. If we do not understand our need for His strength, how would we accept it?

As Christ followers, we are given the gift of awareness of His nearness. When we fall short, when we are ashamed of our behavior, we get to run to Him and be better. The process of recognizing when we want to be better begins to happen more quickly as we learn to spend time with our Father, embracing His nearness. As a result, he saves us from the shame we would otherwise feel.

God invites us to recognize He is closer than our skin. He is all knowing and all loving. God desires to embrace you today and show you a way to better living. He invites us to a day marked by His peace and love.
 
Love y'all,
Britt Goff, Wheat and Honey Co. Founder

#wheatfulwednesday
 
Britt Goff, has a deeply rooted passion for the women in this community and what the Lord desires to do through their lives and hearts for Him. She set out as an entrepreneur to encourage women in their quiet moments with the Lord and to pursue fulfilling Christ-centered relationships with others. Britt lives in Grapevine, TX with her husband, Michael, and golden retriever, Tucker.
---
Also in Wheatful Woman Blog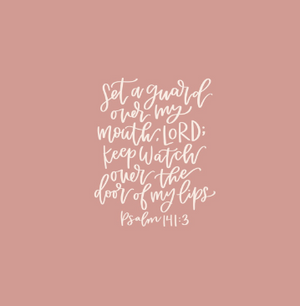 God, please forgive me when I have used hurtful or unnecessary words to gain a sense of control. Help me trust you to guard every word that comes out of my mouth.
We can find biblical hope for this struggle when we consider the story of the Israelites' exile in the Old Testament. The afflictions of the Israelites' exile were two-fold. On one hand, they were exiled because of their own sin, and on the other hand, their burdens were increased because of the sin of the nations oppressing them. I am certain that if I were an exiled Israelite, I would have been grumbling and throwing pity parties the majority of the time. How does God respond to them? Throu...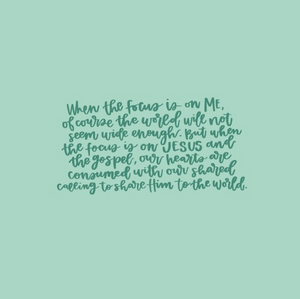 As Christians, the biggest problem with unhealthy comparison is that it misplaces our passion for building the Kingdom of God onto building our own kingdoms of self. Comparison strips us of seeing what God has given us and called us to.