Enemies Brought In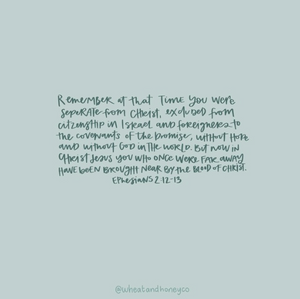 Ephesians 2:12-13

Remember that at that time you were separate from Christ, excluded from citizenship in Israel and foreigners to the covenants of the promise, without hope and without God in the world. But now in Christ Jesus you who once were far away have been brought near by the blood of Christ.

 
In the theater/film world, there is an acting technique called "The Method" in which actors are trained to emotionally recall moments from their own life to recreate the emotional expression for the script. This is used by many, including Angelina Jolie and Scarlett Johansson! Let's do some Method work to get in the head of a lesser-known character in the Bible named Mephibosheth (2 Samuel 9).

Mephibosheth, whose name means "shame", was the son of Jonathon and the grandson of King Saul.  He was a crippled man living in a dry wasteland called Lo-Debar which means "no pastures." He was living there because when he was just 5 years old, news spread that his dad and granddad, Jonathan and Saul, were both killed. The remainder of Saul's family could only assume that with the new King David coming into power, they would all be killed off next, so they fled in fear to become exiles and enemies of the king. But then out of the blue, Mephibosheth got summoned by King David! Can you imagine the hatred and fear he must have felt as he traveled toward David? He might have thought, "David is just seeking me out to finish me off like all the other kings do when there is a power change. I do not trust him! That should be my throne!" But Mephibosheth has NO IDEA that before He was born, his father Jonathon was closer than a brother to David and that they made a covenant to each other to always show kindness to each other's families- even beyond death. Jonathon trusted that David would be faithful to the promises. David says to Mephibosheth in 2 Samuel 9:7, "Do not fear, for I will show you kindness for the sake of your father Jonathan, and I will restore to you all the land of Saul your father, and you shall eat at my table always." Can you smell the gospel here, friends?

Mephibosheth receives grace and a place at the King's table, not because of anything he did, but because of what someone else did for him before he was born. "The Method" technique should come naturally here because Mephibosheth's story is OUR story too. We were enemies of God, dead in our sin and shame and we did nothing for God to call us to Him, yet He loved and chose us first! We can trust His faithfulness to His covenant promises.

God, thank you for showing me your mercy and grace even when I was your enemy. Thank you for including me in the covenant on the cross before I was born.
Jessica Bearden, Wheatful Wednesday Devotional Author
Jessica Bearden works as a Licensed Professional Counselor in The Woodlands, TX.  She is passionate about providing a judgement-free, hope-focused environment for her clients.  Jessica enjoys theatre, traveling, theology, and teaching the Bible!   You will catch her drinking coffee every single day to keep up with chasing after her twin girls and toddler boy!  She hosts Abide Bible Study retreats in TX to guide women to study Scripture with intentionality and passion.
Connect with her on Instagram! @jessica_bearden If interested in counseling services, you can contact her and the True North team at www.truenorthtw.com (must be a Texas resident to receive True North services).
---
Also in Wheatful Woman Blog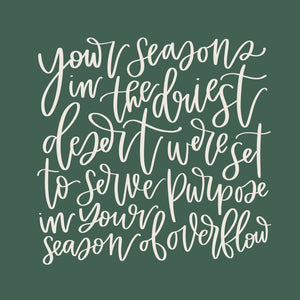 There is great power behind The Lord pouring into our lives abundantly more than we could hope or imagine. It's in the overflow. According to Merriam Webster, overflow can be defined as, "to fill a space to capacity and spread beyond its limits". All of us are limited to the extent of action or changes we can make alone. But we have a limitless God who has the power to move and flood the open spaces for His glory to reign. We have opportunity to overflow into the lives of others when we're fi...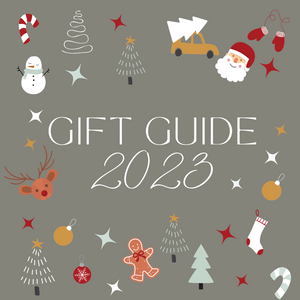 Gift guide to encourage the believer!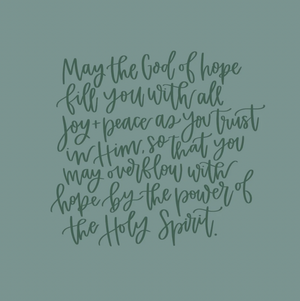 We have a beautiful promise from Jesus that He will fill us back up and refresh our spirit by giving us peace and joy. First, we're instructed to take action by trusting and remaining open so He can flow in. What does it look like to have Jesus meet you where you're at to show up and refill you back up?