Breaking Past Our Self-Labeled Stereotypes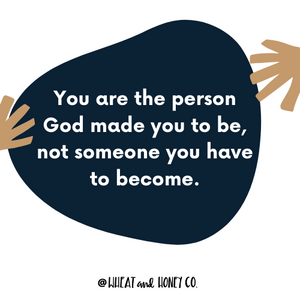 Stereotyping ourselves makes life easy. I'm not strong, confident, smart, able so I could never do ______________. You fill in the blank. If we are honest with ourselves, we feed ourselves these lies on a daily basis. The truth is, we were not intended to be strong, confident, smart or able on our own independent of God. We need His strength in our weakness. The belief that we simply are not enough leaves Him out of the equation altogether. This is where we go wrong.

Let's look at the life of Rebekah in Genesis 24 - 25. Rebekah was married to Isaac because of Abraham's obedience in seeking God's will. Rebekah was a strong woman of faith, determination and a good heart but even her life proves evidence of our flesh. Through her strength and courage, we also see evidence of her awareness of her weakness. She was known for playing favorites with her two sons, Jacob and Esau, who she waited twenty years barren of married life to conceive. She deceived two of the closest to her, Esau and Isaac. Her favorite love for her son, Jacob, led to a strained marriage, loss of respect from her oldest son, Esau, and eventually led to the loss of her favorite son, Jacob, who was forced to escape his brother's anger due to the circumstance. Need I go on?

We live in our flesh. We face weakness. We face distractions, hurt and missteps. The invitation is to wrestle with God through them. Do we run to Him seeking guidance? Do we let others into our weakness? Do we invite God to be our strength?

You are the person God made you to be, not someone you have to become. God wants to accomplish His will through what makes each of us unique. Our perception of weakness is an opportunity for His strength to be on display. Have you ever thought about the way others are able to see Jesus in you when you recognize a weakness and step into the Lord's strength? When you have that hard conversation asking for forgiveness or reach out to a friend or professional to ask for help in an area of growth? Stepping into what we perceive to be our weakness and requesting His strength accomplishes His will for Christ to be seen through us.

Don't be so hard on yourself. Accept weakness as part of humanity but not a place to reside. We have been given the gift of His strength so we do not have to stay there. Will we accept that gift by asking for help, walking in community, confessing our sin and asking for forgiveness? God has a life waiting for us to step into HIS STRENGTH.

Application: Ask God to show you how your dreams and plans conform to His will for your life. Ask Him to reveal areas of your life that you may be putting your focus on your weakness but He is inviting you to lean on His strength. Do the hard thing and receive the gift of His Strength and step into ultimately living like Jesus. When we receive His strength, others see the way we are called to live. He is our strength. Believe that God will be faithful to you.



Meet the Author

Brittany Goff, founder of Wheat and Honey Co. and Wheatful Woman Event

Brittany enjoys equipping women in their faith through Bibles and study tools, community and sharing her experiences as a business owner and woman of faith. She enjoys speaking and coaching to make entrepreneurship simple and scalable.

She believes the power of authentic community can change the lives of women when they show up and share their stories for the purpose of connecting with and empowering women just like them.

Photography credit: Gro Group Co.
---
Also in Wheatful Woman Blog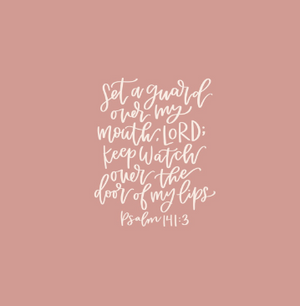 God, please forgive me when I have used hurtful or unnecessary words to gain a sense of control. Help me trust you to guard every word that comes out of my mouth.
We can find biblical hope for this struggle when we consider the story of the Israelites' exile in the Old Testament. The afflictions of the Israelites' exile were two-fold. On one hand, they were exiled because of their own sin, and on the other hand, their burdens were increased because of the sin of the nations oppressing them. I am certain that if I were an exiled Israelite, I would have been grumbling and throwing pity parties the majority of the time. How does God respond to them? Throu...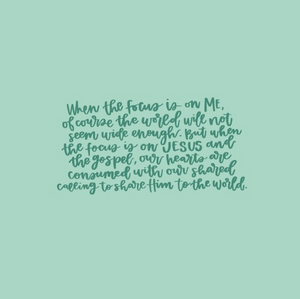 As Christians, the biggest problem with unhealthy comparison is that it misplaces our passion for building the Kingdom of God onto building our own kingdoms of self. Comparison strips us of seeing what God has given us and called us to.