How God Can Use Failure for His Bigger Plan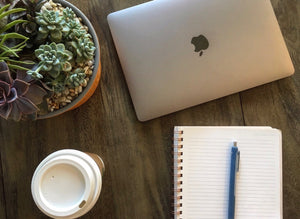 "My thoughts are not your thoughts, nor are your ways My ways,' says the Lord. 'For as the heavens are higher than the earth, so are My ways higher than your ways, and my thoughts higher than your thoughts." Isaiah 55:8-9
The world says if you make the right choices in the right order, you will succeed without fail. Right choice + right choice consistently made over time = prosperity. It also says that if it feels good, it's good, and if it's hard or filled with pain, it must not be the right course. However, as God shows us throughout scripture, He doesn't do things the way the world does things. He sees the end result, and we only see what's directly in front of us. Meaning that following Him and doing what He calls us to do will not always result in success, at least, to our eyes.
Sometimes God takes us to a place of failure and confusion, but that doesn't mean that we didn't do His will. He might use that step to set us up for the next step, one that gets us closer to who and where He wants us to be. We could share story after story of faithful servants of God who go where they're called and wind up in situations involving failure, monetary misfortune or even death. That doesn't mean they misunderstood Him. God can use broken situations for His ultimate purpose, and we have to trust that if we actively listen to Him and stay in communication with Him day after day, He will lead us where we need to go. 
The path of righteousness is not always a straight line to victory. Sometimes it's hard to fathom that doing God's will does not mean you'll succeed. It doesn't mean that things will be easy or that the dream God instilled in you or brought to fruition will last a lifetime. The Lord wants us to be flexible with the plans He gives us so we will have to depend on His strength and wisdom daily, asking Him what our next step should be. Where we are weak in our foresight, our Savior is strong and makes all things work together for our good!
Weekly Challenge: Share a friend or in the comments, what are you afraid of failing at that God called you to do? 
---
Also in Wheatful Woman Blog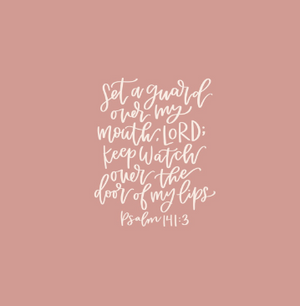 God, please forgive me when I have used hurtful or unnecessary words to gain a sense of control. Help me trust you to guard every word that comes out of my mouth.
We can find biblical hope for this struggle when we consider the story of the Israelites' exile in the Old Testament. The afflictions of the Israelites' exile were two-fold. On one hand, they were exiled because of their own sin, and on the other hand, their burdens were increased because of the sin of the nations oppressing them. I am certain that if I were an exiled Israelite, I would have been grumbling and throwing pity parties the majority of the time. How does God respond to them? Throu...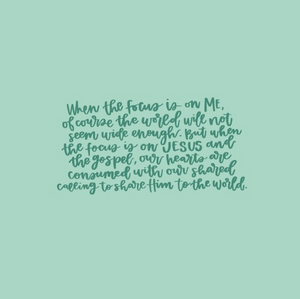 As Christians, the biggest problem with unhealthy comparison is that it misplaces our passion for building the Kingdom of God onto building our own kingdoms of self. Comparison strips us of seeing what God has given us and called us to.