You don't really need Jesus if you're comfortable.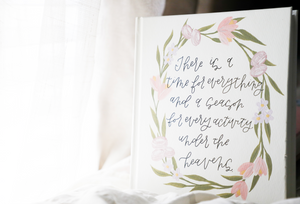 Finding Confidence Through Faith
---
And I will ask the Father, and he will give you another advocate to help you and be with you forever— the Spirit of truth. - John 14:16-17

I might be the most risk-averse person you'll ever meet. My husband and friends can attest, I naturally avoid the possibility of conflict and disaster at all costs. Throughout my life, I've taken the safe routes hoping they would keep me as far from failure as possible. Regardless of the activity, whether it was personal or professional, if there was a chance of me looking like an idiot or falling on my face, I wouldn't do it. In fact, there were a lot of times in life when I didn't have any use for risk, uncertainty, or even faith. And it wasn't because I was scared. It was because I was too comfortable.

Let's be honest. You don't really need Jesus if you're comfortable.

Walking with Jesus, showing His love to others, and fulfilling the calling He has for our lives requires courage and boldness. It takes a strength that can't be mustered up by our own doing. It's the anti-comfort zone because it requires us to push past what is safe and take paths that sometimes defy all reason.

But take heart, we don't have to figure it all out by ourselves.

When Jesus was comforting His disciples before His arrest and crucifixion (John 14), He promised them access to a Helper that would be with them forever: Holy Spirit. He goes on in John 16:7 to say "it is to your advantage that I go away, for if I do not go away, the Helper will not come to you. But if I go, I will send him to you."

Let that sink in. Jesus said it is better to have direct access to the Helper, Holy Spirit, than himself. 

The Spirit is our constant companion and counselor. Our ever-present help in times of need. We can walk unafraid in our day-to-day lives, filled with peace and wisdom, ready to take on anything that comes our way, not because of anything we've done, but because we have the Holy Spirit in us. 

Ephesians 3:12 says "we have boldness through him, and free access as kings before the Father because of our complete confidence in Christ's faithfulness."

That means we don't have to live scared. We don't have to be afraid of risk, failure, or making the wrong decision. Because we have access to our Father and the power of the Holy Spirit living within us, we can rest assured that He will fill us with wisdom and discernment to do His will. And because of Christ's faithfulness on the cross, we can be confident that even if we do make mistakes, He can redeem them and still get us where we need to be.

As daughters of the King, we can be bold because we are filled with His boldness. We can step out in faith because He left us His Spirit. And we can live a life of purpose, embodying the courage and confidence that can only come from His presence. But first, we have to be more focused on our faith than we are on the idea of failure.

Who's ready to get uncomfortable with me?

Jantzen
Jantzen Jolly-Miller is a marketing consultant, speaker, and freelance writer who helps women pursue authentic lives and create positive change in their everyday routines to reach their unique potential. In addition to her marketing strategy work with female-owned small businesses, she is the founder of Emerge Church Solutions, a church consulting firm helping small and medium-sized churches uncover new opportunities to connect with more people.
---
Also in Wheatful Woman Blog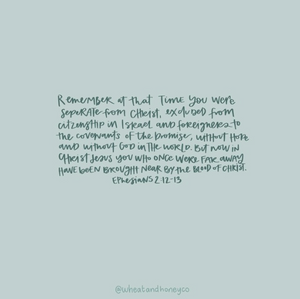 Mephibosheth, whose name means "shame", was the son of Jonathon and the grandson of King Saul. He was a crippled man living in a dry wasteland called Lo-Debar which means "no pastures." He was living there because when he was just 5 years old, news spread that his dad and granddad, Jonathan and Saul, were both killed. The remainder of Saul's family could only assume that with the new King David coming into power, they would all be killed off next, so they fled in fear to become exiles and ene...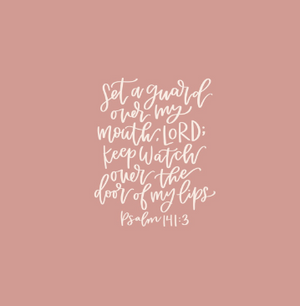 God, please forgive me when I have used hurtful or unnecessary words to gain a sense of control. Help me trust you to guard every word that comes out of my mouth.
We can find biblical hope for this struggle when we consider the story of the Israelites' exile in the Old Testament. The afflictions of the Israelites' exile were two-fold. On one hand, they were exiled because of their own sin, and on the other hand, their burdens were increased because of the sin of the nations oppressing them. I am certain that if I were an exiled Israelite, I would have been grumbling and throwing pity parties the majority of the time. How does God respond to them? Throu...