Believing is Striving to Seek His Face
Believing is striving to seek His face
---
"For God so loved the world, that he gave his only Son, that whoever believes in him should not perish but have eternal life." John 3:16
 
Our focus verse for this lovely Wednesday is well-known by many. I, personally, quoted it for several Easters as a tiny human. Only quoting words, never truly absorbing the beauty of the verse. I am sure many of you get where I am coming from. It actually wasn't until I was older (and maybe in college) that I found the beauty, blessing, and balance of the very next verse, which states: 
 
"For God did not send his Son into the world to condemn the world, but in order that the world might be saved through him." John 3:17
When I first connected these verses, they brought tears to my eyes. Not only did our Heavenly Father SACRIFICE His pure and loving Son on our behalf, He loved us enough not to judge/condemn us but BLESS us with the gift of Salvation. 
Let's go deeper into this distinct sacrificial love-story! Romans 3:22-24 states: "the righteousness of God through faith in Jesus Christ for all who believe. For there is no distinction: for all have sinned and fall short of the glory of God, and are justified by his grace as a gift, through the redemption that is in Christ Jesus." 
THIS is pure love that is deeply rooted throughout scripture. 
Ephesians 2:8-9 states: "For by grace you have been saved through faith. And this is not your own doing; it is the gift of God, not a result of works so that no one can boast." 
For. By. Grace. Grace is the combination of God's love and mercy bestowed upon those who are truly undeserving, (that would be us). While He knew before we existed that we would be doused in this sin-sick nature, our God desired a relationship with us. Through His Son, Christ Jesus, we have access to His throne of grace!
 
With one condition… Let's turn over to Romans 10:9-10, which states: "If you confess with your mouth that Jesus is Lord and believe in your heart that God raised him from the dead, you will be saved. For with the heart, one believes and is justified, and with the mouth, one confesses and is saved." 
We. Must. Believe. 
 
I used to wonder what believing looked like with the heart. God has truly revealed to me that it is as simple as longing for and remaining in a relationship with Him. Believing is striving to seek His face (Psalm 27:8), no matter what life throws your way. It doesn't mean striving to be perfect, but instead, strive to allow His glory to shine brightly through the weaknesses! The relentless pursuit of such a defined love begins with accepting the gift of Jesus. Nothing is more important than your/our bond with Him. 
Focus on ways to grow nearer to Christ this week through worship.
I am worshipping with you! You are not alone! 
Mariah 
Mariah Howard is a speech-language pathologist and hopes to impact lives through the power of communication. She believes in the power of having a voice that is deeply rooted in the purpose Christ has placed within each of us. Mariah loves basking in the sweetness of the Savior with other chosen women of God. Mariah loves connecting and sharing her journey of life in Christ with others!

Ashia Moseley Photography
---
Also in Wheatful Woman Blog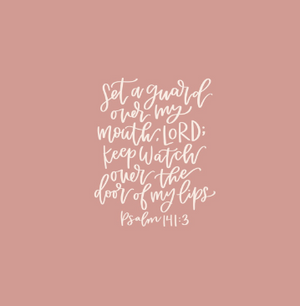 God, please forgive me when I have used hurtful or unnecessary words to gain a sense of control. Help me trust you to guard every word that comes out of my mouth.
We can find biblical hope for this struggle when we consider the story of the Israelites' exile in the Old Testament. The afflictions of the Israelites' exile were two-fold. On one hand, they were exiled because of their own sin, and on the other hand, their burdens were increased because of the sin of the nations oppressing them. I am certain that if I were an exiled Israelite, I would have been grumbling and throwing pity parties the majority of the time. How does God respond to them? Throu...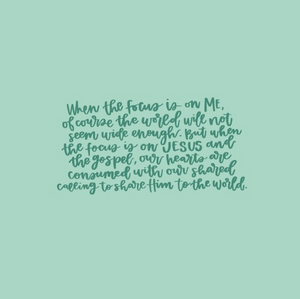 As Christians, the biggest problem with unhealthy comparison is that it misplaces our passion for building the Kingdom of God onto building our own kingdoms of self. Comparison strips us of seeing what God has given us and called us to.