Who does God say will take care of me?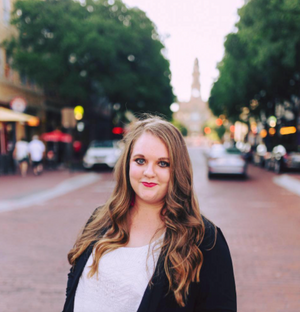 "For where your treasure is, there your heart will be also." - Matthew 6:21 NIV
---
A core question that I find myself pondering is "Who will take care of me"?

I work SO hard to build up a false sense of security through things like solid friendships, a sizable savings account, and organization. The world works really hard to convince me that these achievements will ease my anxiety about the future. 

Although these certainly aren't negative things in and of themselves, they are not the treasures that God values most. 

It's honestly comical that I believe that I have any part of my security when God makes it exceedingly clear in His word who has control. Spoiler alert ~ It's our God! 

He promises that we are in His hands.
He promises that He will never leave us.
He promises us that His goodness is running after us. 

Our God is a promise-keeper, and I will choose to believe He is the most security that I could ever know. He's gentle. He's kind. He's trustworthy. May our hearts be found in His! 

Prayer
Jesus, bind our wandering hearts to yours! Help us look past the distractions and false securities as we search for the truth. Reveal yourself to us as the ultimate security. We love you so much. Make our hearts believe!  
Meet our new Wheatful Wednesday author, Hannah!
Hannah Gramling is a residential realtor in DFW. She is passionate about encouraging women to chase hard after Jesus regardless of marital status. She believes linking arms in authentic community is a beautiful picture of His goodness. 

Hannah loves accessorizing, making memories with her tribe, traveling the world, and the enneagram. Find her on the trails with her Boston Terrier pup, on an outdoor patio with friends, content creating, or dreaming about a new adventure! 
---
Also in Wheatful Woman Blog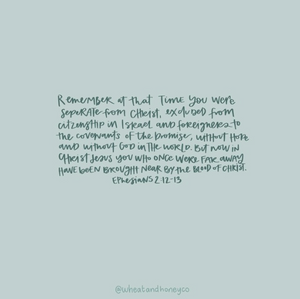 Mephibosheth, whose name means "shame", was the son of Jonathon and the grandson of King Saul. He was a crippled man living in a dry wasteland called Lo-Debar which means "no pastures." He was living there because when he was just 5 years old, news spread that his dad and granddad, Jonathan and Saul, were both killed. The remainder of Saul's family could only assume that with the new King David coming into power, they would all be killed off next, so they fled in fear to become exiles and ene...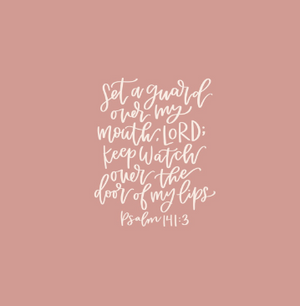 God, please forgive me when I have used hurtful or unnecessary words to gain a sense of control. Help me trust you to guard every word that comes out of my mouth.
We can find biblical hope for this struggle when we consider the story of the Israelites' exile in the Old Testament. The afflictions of the Israelites' exile were two-fold. On one hand, they were exiled because of their own sin, and on the other hand, their burdens were increased because of the sin of the nations oppressing them. I am certain that if I were an exiled Israelite, I would have been grumbling and throwing pity parties the majority of the time. How does God respond to them? Throu...