What it looks like to reap God's blessings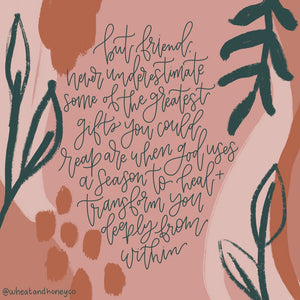 After a long, and maybe even weary, season of patiently sowing seeds for The Lord, comes the beautiful season of reaping your reward. 
There is something intimate about entering into a season of reaping. It's incredibly powerful, yet humbling at the same time. 
You planted in faith. 
You waited in expectant hope. 
Every tear shed, every doubt cried, and every lie you had to fight against all along was faithfully part of the journey ordained for you — ultimately, to some way, somehow, bless you.
"Give, and it will be given to you. A good measure, pressed down, shaken together and running over, will be poured into your lap" Luke 6:38
You are finally in that forward place; the place you believed in faith that God would one day take you to as you fought to overcome the adversity in front of you. 
God sometimes surprises us with what we reap. 
Maybe you've reconciled a relationship.
Maybe you're finally debt free.
Maybe you're finally witnessing lives impacted by your ministry. 
Maybe, what you reap is not what you initially thought or hoped you'd see in front of you. But friend, never underestimate some of the greatest gifts you could reap are when God uses a season to heal and transform you deeply from within. 
#seasonofreaping #wheatfulwednesday @rhiannamarie24
Rhianna Marie Nix is the author of "Faithfully Fervent: Standing Firm as a Woman of God in a World Ready to Run". Rhianna is a pediatric registered nurse and is passionately following her calling into ministry by radically pursuing her mission to mirror God's vision. Her mission is to help bring hope and healing through her testimony. She will fiercely fight to empower people to know Christ and believe in His incomparable power to transform and save. @rhiannamarie24  @faithfullyfervent
faithfullyfervent.com
Photography by Ashia Mosely
---
Also in Wheatful Woman Blog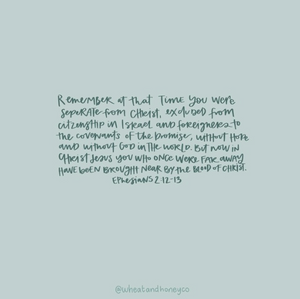 Mephibosheth, whose name means "shame", was the son of Jonathon and the grandson of King Saul. He was a crippled man living in a dry wasteland called Lo-Debar which means "no pastures." He was living there because when he was just 5 years old, news spread that his dad and granddad, Jonathan and Saul, were both killed. The remainder of Saul's family could only assume that with the new King David coming into power, they would all be killed off next, so they fled in fear to become exiles and ene...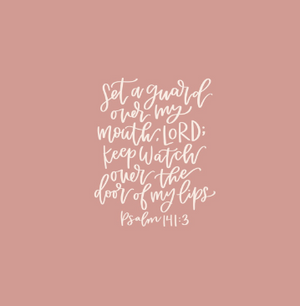 God, please forgive me when I have used hurtful or unnecessary words to gain a sense of control. Help me trust you to guard every word that comes out of my mouth.
We can find biblical hope for this struggle when we consider the story of the Israelites' exile in the Old Testament. The afflictions of the Israelites' exile were two-fold. On one hand, they were exiled because of their own sin, and on the other hand, their burdens were increased because of the sin of the nations oppressing them. I am certain that if I were an exiled Israelite, I would have been grumbling and throwing pity parties the majority of the time. How does God respond to them? Throu...