What Are You Planting and Harvesting in Your Life?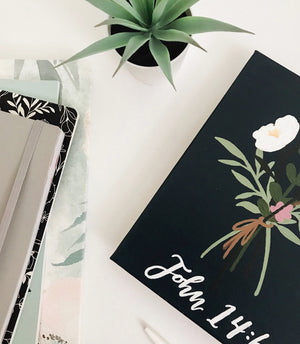 What a person plants, he will harvest. - Galatians 6:7 MSG
As the daughter of a former farmer, I've always felt a little inferior that I never had a green thumb. I'm too impatient. Too lackadaisical and I tend to pick the plants with the easiest prep and care needs. But the real problem with my brown thumb mentality is a lack of intention and practice.
Our spiritual lives are like seeds, and if we nourish them with daily care in prayer, the Word and day-to-day alignment with God, these fruits will flourish. However, even the best plants, when surrounded by too many rooted distractions, or the wrong variation of greenery will suffocate and be overtaken
Time with God doesn't just happen - we have to intentionally make it happen. If we put it off or make it a chore, we're telling ourselves (and God) that moments with Him are on par with dusting or folding laundry. Necessary for utility and cleanliness but a dreaded part of our routine
But God delights to spend time with us! Not only that, He's waiting for us to realize that time spent with Him is the most effective choice we could make in a day. When we plant that intention, we reap the benefits of His harvest: joy, perspective, peace, etc
Challenge: Set aside time to start your day with the Lord - even if it's only a few minutes! Prioritize His presence over extra sleep, email or social media! Who's with us on this challenge?!
---
Also in Wheatful Woman Blog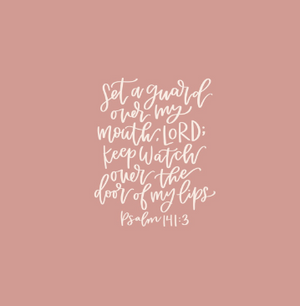 God, please forgive me when I have used hurtful or unnecessary words to gain a sense of control. Help me trust you to guard every word that comes out of my mouth.
We can find biblical hope for this struggle when we consider the story of the Israelites' exile in the Old Testament. The afflictions of the Israelites' exile were two-fold. On one hand, they were exiled because of their own sin, and on the other hand, their burdens were increased because of the sin of the nations oppressing them. I am certain that if I were an exiled Israelite, I would have been grumbling and throwing pity parties the majority of the time. How does God respond to them? Throu...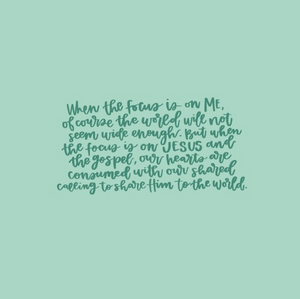 As Christians, the biggest problem with unhealthy comparison is that it misplaces our passion for building the Kingdom of God onto building our own kingdoms of self. Comparison strips us of seeing what God has given us and called us to.