Stay Long Enough to Hear a Response from God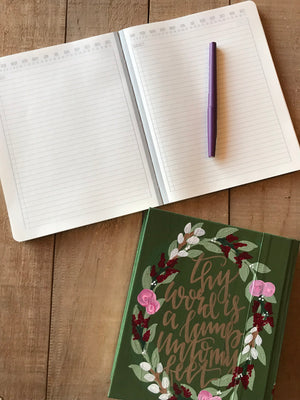 You will seek me and find me when you seek me with all your heart. - Jeremiah 29:13
Has someone ever asked you a question, and then walked out of the room before you could give them an answer to their face? Now imagine if that same person got irritated when they couldn't hear your response loud enough from the other room. It's easy to see how frustration can arise from the disconnect and miscommunication.
Recently, as I was reeling in frustration from a lack of direction and clarity, I told God about my desire to hear His voice and know the path He wanted me to take. Then, after a few short moments of impatience, I went back to my regular grind without looking back. Later that evening I realized my mistake. I did the equivalent of the scenario above. I asked God a question, then before I could hear His response or feel His presence I "left the room" and went back to my day-to-day routine. That type of communication always results in frustration, because we can't expect to hear a response clearly if we don't stick around or stay close enough to listen.
Do you do this too? Jeremiah 29:13 tells us that we will find God when we seek Him with all our hearts. Not just in the morning. Not only when it's convenient for us. If we're passionate about knowing and doing the will of God, we have to COMMIT to finding it. I'm so thankful that God not only allows us to draw near to Him for wisdom and direction, but He desires a connection with us!
If you're seeking God's will and steps for your life, keep seeking Him. Don't just ask Him a question, walk away, and then get frustrated when you can't hear him from where you left Him.
Challenge: Write down Jeremiah 29:13 where you can see it (write it in your phone, put it on a post-it) and set a calendar date to check-in with God every couple of hours.
---
Also in Wheatful Woman Blog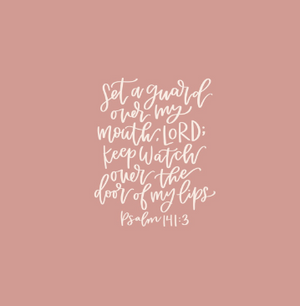 God, please forgive me when I have used hurtful or unnecessary words to gain a sense of control. Help me trust you to guard every word that comes out of my mouth.
We can find biblical hope for this struggle when we consider the story of the Israelites' exile in the Old Testament. The afflictions of the Israelites' exile were two-fold. On one hand, they were exiled because of their own sin, and on the other hand, their burdens were increased because of the sin of the nations oppressing them. I am certain that if I were an exiled Israelite, I would have been grumbling and throwing pity parties the majority of the time. How does God respond to them? Throu...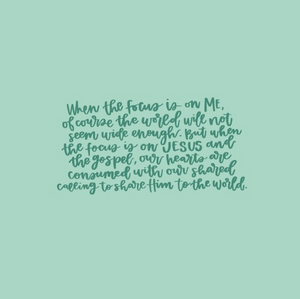 As Christians, the biggest problem with unhealthy comparison is that it misplaces our passion for building the Kingdom of God onto building our own kingdoms of self. Comparison strips us of seeing what God has given us and called us to.