Misplaced Trust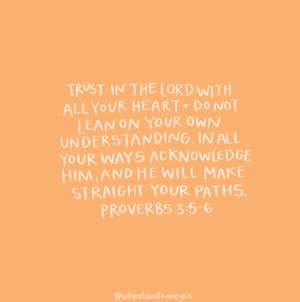 Proverbs 3:5-6 Trust in the LORD with all your heart and do not lean on your own understanding. In all your ways acknowledge Him, and He will make straight your paths.


If I asked you to share with me your go-to Scripture about trusting God, the chances are very high that you would pick Proverbs 3:5-6, right? Especially down here in the Southern Bible belt, those two verses are a classic choice for a memory passage, a repeated choice for a Sunday morning sermon, and even a common choice to stitch onto a high school letterman jacket! Let's read it together: Proverbs 3:5-6: Trust in the LORD with all your heart and do not lean on your own understanding. In all your ways acknowledge Him, and He will make straight your paths.

Let's consider: Can we confidently say that we ALWAYS trust God with ALL our heart in ALL our ways? To be honest, sometimes my life reflects more of the opposite rendition of those verses- something like this: "I put my trust in lots of things and lean more toward my own understanding. In some of my ways I'll acknowledge God and I'll assume/hope that He will make my path straight!" We can have zeal for the Lord, maybe even be a Christian for decades, and STILL struggle with misplacing our trust.

I want to pause and normalize this- without condoning it, of course. It's healthy to admit our common struggle with fully trusting God. We are bombarded with enticing alternatives to place our trust, such as relationships, accomplishments, appearances, possessions, and even our unhealthy emotional defense mechanisms. But in Christ, our struggle does not have the final say. The Holy Spirit helps us run to Him after (and during!) our moments of weakness. Father, please help me trust you with my lingering desires to misplace my trust. Thank you for being ready with open arms to be my stronghold as I place my trust back in you again and again.


Jessica Bearden, Wheatful Wednesday Devotional Author


Jessica Bearden works as a Licensed Professional Counselor in The Woodlands, TX. She is passionate about providing a judgement-free, hope-focused environment for her clients. Jessica enjoys theatre, traveling, theology, and teaching the Bible! You will catch her drinking coffee every single day to keep up with chasing after her twin girls and toddler boy! She hosts Abide Bible Study retreats in TX to guide women to study Scripture with intentionality and passion.

Connect with her on Instagram! @jessica_bearden If interested in counseling services, you can contact her and the True North team at www.truenorthtw.com (must be a Texas resident to receive True North services).
---
Also in Wheatful Woman Blog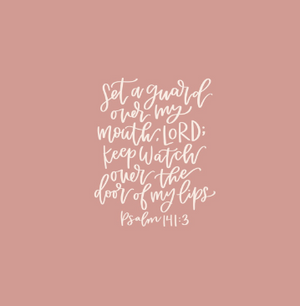 God, please forgive me when I have used hurtful or unnecessary words to gain a sense of control. Help me trust you to guard every word that comes out of my mouth.
We can find biblical hope for this struggle when we consider the story of the Israelites' exile in the Old Testament. The afflictions of the Israelites' exile were two-fold. On one hand, they were exiled because of their own sin, and on the other hand, their burdens were increased because of the sin of the nations oppressing them. I am certain that if I were an exiled Israelite, I would have been grumbling and throwing pity parties the majority of the time. How does God respond to them? Throu...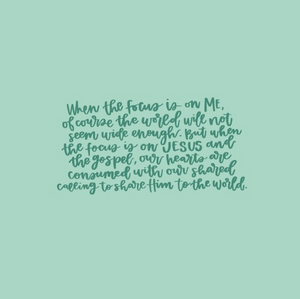 As Christians, the biggest problem with unhealthy comparison is that it misplaces our passion for building the Kingdom of God onto building our own kingdoms of self. Comparison strips us of seeing what God has given us and called us to.