How to Find Hope When You Have None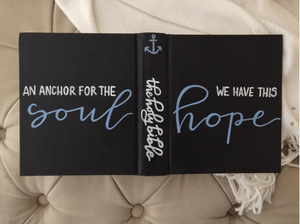 "Now faith is confidence in what we hope for and assurance about what we do not see."
 Hebrews‬ ‭11:1‬
Hope - what does that word mean to you? For me, it's a word I throw around, but not something I always understand or put into practice. Whether it's a broken relationship, severe medical diagnosis or seemingly impossible deadline, it's not out of character for me to think something like "This is just the way it is. The outcome is solidified and there's nothing to be done."
When the chips are down and the logic is set, so is my mind. I'm quick to jump to reason and slow to place my hope in the hands of the Lord. But hope is not a finished work. It is an ongoing, everyday task. Even when the human mind is limited by a beginning and end, hope has no finish line - it's something the Bible instructs us to do continually. 
But how do we place our hope in God when we can't seem to find any to begin with? We think on 
WHO
 God is, 
WHAT
 He's done for us, and 
HOW
 He's already holding the future. 
Take Lamentations for example. The book is filled with lines of despair, and you can almost feel the weight of the author's words. But then something happens in chapter 3 verse 21 and everything shifts. What happens is 
hope
.
"Yet this I call to mind and therefore I have hope: Because of the Lord's great love we are not consumed, for his compassions never fail. They are new every morning; great is your faithfulness. I say to myself, "The Lord is my portion; therefore I will wait for him."
 (Verses 21-24).
When all hope is lost, God is still an anchor for our souls. Nothing is too far gone or too out of reach for His hand. 
He can still bring complete reconciliation, restoration, and renewal to any situation.
 Even in the direst or most desolate of circumstances, we can place our hope in Him because He is faithful! 
Challenge: If you're lacking hope today, I encourage you to bring it to the feet of the Lord. Get in the Word (use today's verses for reference), pray, and meditate on or journal about His character, remembering who He is, what He's done for you in the past, and how He'll be with you always. 
With so much love,
Jantzen
---
Also in Wheatful Woman Blog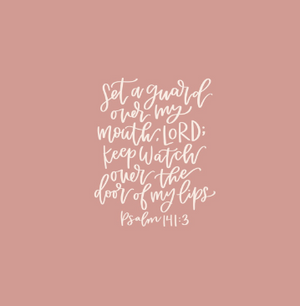 God, please forgive me when I have used hurtful or unnecessary words to gain a sense of control. Help me trust you to guard every word that comes out of my mouth.
We can find biblical hope for this struggle when we consider the story of the Israelites' exile in the Old Testament. The afflictions of the Israelites' exile were two-fold. On one hand, they were exiled because of their own sin, and on the other hand, their burdens were increased because of the sin of the nations oppressing them. I am certain that if I were an exiled Israelite, I would have been grumbling and throwing pity parties the majority of the time. How does God respond to them? Throu...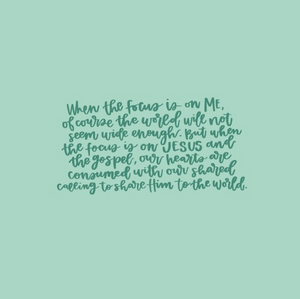 As Christians, the biggest problem with unhealthy comparison is that it misplaces our passion for building the Kingdom of God onto building our own kingdoms of self. Comparison strips us of seeing what God has given us and called us to.