GIVEAWAY✨ 30A, FL RETREAT TIX & AIRFARE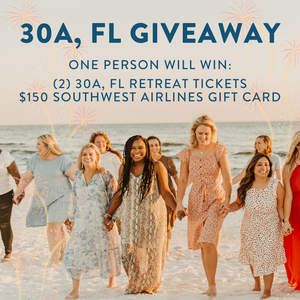 Our winner will be contacted this Friday, March 11th! 
New 30A, FL Wheatful Woman Retreat Weekend tickets will become available for reservation on Friday, March 18th
MEET OUR PARTNERS 

that are making this amazing giveaway happen for our community!
Owner and Principal Makeup Artist of House of Tesla and House of Tesla Beauty, Halley Hamer, is passionate about all-things-glam and dedicated to creating exquisite hairstyles and makeup looks for every style and occasion.

She loves providing hairstyling and makeup services for photoshoots, commercials, headshots, speaking engagements, filming, lessons for beginners to film and tutorials on the most recent trends. From the beginning, she has always been obsessed with makeup, hair, and fashion. Recently, she developed her own brand of CRUELTY FREE strip lashes that you can reuse up to 25 times! HOT has also expanded her lash line adding Natural Beauty Lashes as well as Powerful Pout Everlasting Lip Duos, Matte Lip creams, Lux Lip Creams, Empowered Makeup Remover Wipes! All are available for purchase at 
www.houseoftesla.com
 

Contact us about services or products at 
www.houseoftesla.com
Jodie's passion is to help you create space for God in your life. One of the ways she does this is through her podcast So Much More: Creating Space for God. Her podcast aims to create sacred space to hear God's word and interact with the Spirit about what he leads you to notice. Each week, Jodie walks you through a guided scripture meditation and then has a conversation with a christian leader around their experience meditating on the same passage. Her hope is listeners will have an encounter with the living and active word of God - and that they will be encouraged by other's interactions with the Lord around the exact same passage. 
Jodie is also the author of 5 published Bible studies, which are another way she hopes to help you create space for God in your life. They are filled with sound biblical truth, practical application, and spiritual practices that aim to help you grow in your walk with Jesus.
You should also know that Jodie is a pastor by training and by heart. She served on the pastoral team at a large church in the Dallas area for over 12 years and she has a master's degree from Dallas Theological Seminary. She loves to teach God's word by connecting spiritual truth to real life. If you need a Bible teacher who is encouraging, inspiring, and engaging - she is your girl!
Craft Coffee & Waffles in Downtown Grapevine, TX!

Ashton is the owner of my local (and favorite) coffee shop and is always a constant supporter of our W&HC community. She even provides coffee for our local events. Anyone who is local to me knows B&B is my first choice meeting spot :) Brew & Batter is located just north of Dallas Fort Worth International Airport and is a must stop spot when traveling through the metroplex!
Owner, Abi, is the artist behind her gorgeous tattoos and such an inspiration to our community. Her hand lettered temporary tattoos feature words of encouragement that point us back to Christ. Aren't these so fun?! Abi prays these are a positive and visual encouragement to the truths and words God has spoken to us about who we are and what He has for us in the different seasons of life.
Bridget Linstead is a self-taught watercolor artist from Fort Worth, Texas. She opened her online store just a couple years ago during the 2020 pandemic. Her travels to Seaside, Florida and the surrounding beach towns inspired her first artwork collection which can now be purchased online and in stores in Seaside and Rosemary Beach, Florida. Painting brings Bridget so much joy and her hope is to spread that joy to others through her artwork.

Use code "WHEATFUL15" for 15% OFF your next order!
Chef Molly is a professional personal chef serving the 30A, FL area. She is the best chef you'll find on 30A! Molly prepares exquisite meals that leave our retreat ladies dreaming of her billion dollar bacon for months on end!

You can find Molly on Instagram (@chefmolly850) or contact her via email at chefpepper850@gmail.com.
Clean, hand-poured candles that empower you in your faith and build homes for abandoned children in India.

Shine & Love Candles owner, Susie, has a beautiful heart to serve and pursue entrepreneurship. Everyone could use a new candle!

Use code "SHINE15" to receive 15% OFF your next order.
The Beach Babe Collection is a family endeavor. We love to shell along the 30A beaches, and it has become a family pastime since God brought us here in 2021. My favorite moments on the beach are when my little girls come up to me with such pride to show their Daddy and I the most beautiful shell they've found! It was a dream of my girls to make necklaces from the shells we would always find, and we decided to make that dream come to life! We love the beach, spending time as a family and our beautiful 30A community! We wanted to create something elegant and timeless for you to take your love of the beach home with you!

Cortney, Owner

All of our chains are 14K gold filled. Our shells are all from 30A beaches. Our designs are all handmade. 
Cristiane is the mastermind behind protein bars made with simple and nutritious ingredients. They are a favorite afternoon "pick me up" and you can always find a basket of her bars near during our weekend retreats! You can read more about Cristiane here for more of her story.
---
Also in Wheatful Woman Blog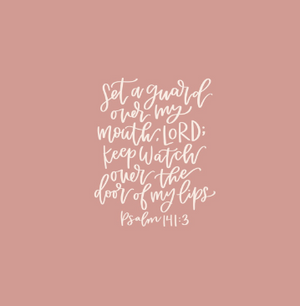 God, please forgive me when I have used hurtful or unnecessary words to gain a sense of control. Help me trust you to guard every word that comes out of my mouth.
We can find biblical hope for this struggle when we consider the story of the Israelites' exile in the Old Testament. The afflictions of the Israelites' exile were two-fold. On one hand, they were exiled because of their own sin, and on the other hand, their burdens were increased because of the sin of the nations oppressing them. I am certain that if I were an exiled Israelite, I would have been grumbling and throwing pity parties the majority of the time. How does God respond to them? Throu...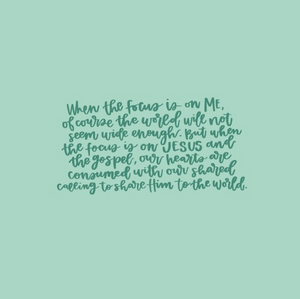 As Christians, the biggest problem with unhealthy comparison is that it misplaces our passion for building the Kingdom of God onto building our own kingdoms of self. Comparison strips us of seeing what God has given us and called us to.