From Empty to Overflow: Refill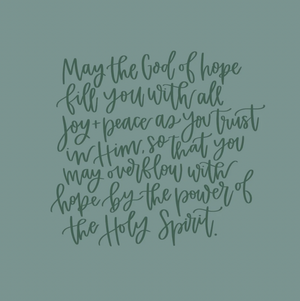 From Empty to Overflow: Refill

I don't know about you, but I've been trying to be accountable to drink more water every day. On the day-to-day I know I'm guilty at times for forgetting to drink enough. But when we're REALLY thirsty or dehydrated we certainly prioritize grabbing something to drink as we're desperate for relief. 

What about when our spirits have run dry, and we've decided we're finally done with running on empty? Do you reach for Jesus to refill your cup?

"May the God of hope fill you with all joy and peace as you trust in him, so that you may overflow with hope by the power of the Holy Spirit" Romans 15:13

"I am the LORD your God, who brought you up out of the land of Egypt. Open your mouth wide, and I will fill it." Psalm 81:10 

We have a beautiful promise from Jesus that He will fill us back up and refresh our spirit by giving us peace and joy. First, we're instructed to take action by trusting and remaining open so He can flow in. 

What does it look like to have Jesus meet you where you're at to show up and refill you back up?

Maybe it's a peaceful morning sipping coffee in your favorite comfy chair and spending quiet time with The Lord. 
Saying no to opportunities that steal your peace. 
Time spent with all distractions and devices removed. 
Maybe it's even an extended sabbath and creating space for a season to reignite your passion and reason.  

Whether it be the smallest drop of water to the entire gallon, we should pray with intentionality by inviting Jesus in to show up, and in confidence trust He, as promised, will fill back up our cup. 

@rhiannamarie24 #EmptyToOverflow #Refill


PRAYER:
Lord Jesus, we thank you that you are our source of refill. We praise you that by seeking you we will never remain empty, but that we can find refreshment when our spirits run dry. I ask that you would speak to the hearts that need you to come and refill. Lord, bless them with a quiet place and some space for you to flow through. Amen.
Rhianna Marie Nix, Wheatful Wednesday Devotional Author
Rhianna Marie Nix is the author of "Faithfully Fervent: Standing Firm as a Woman of God in a World Ready to Run". Rhianna is a native Texan and a Pediatric Operating Room Nurse. She is married to her wonderful husband Ryan Nix and has two dogs. Rhianna is passionately following her calling into ministry by pursuing her mission to help bring hope and healing through her testimony proclaiming that God resurrects pain into purpose. She will fiercely fight to empower people to know Christ and believe in His incomparable power to transform and save.
@ashiamosleyphotography
Connect with her on Instagram @rhiannamarie24 and learn more about her book, Faithfully Fervent, on Amazon here.
---
Also in Wheatful Woman Blog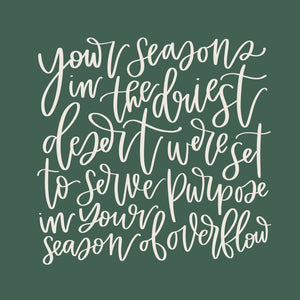 There is great power behind The Lord pouring into our lives abundantly more than we could hope or imagine. It's in the overflow. According to Merriam Webster, overflow can be defined as, "to fill a space to capacity and spread beyond its limits". All of us are limited to the extent of action or changes we can make alone. But we have a limitless God who has the power to move and flood the open spaces for His glory to reign. We have opportunity to overflow into the lives of others when we're fi...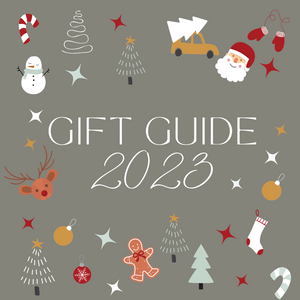 Gift guide to encourage the believer!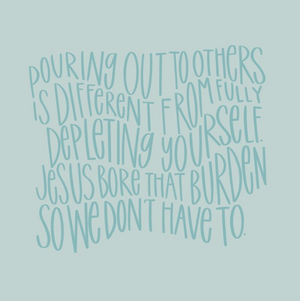 It's okay to step back, take a breath in, and acknowledge you need a cup refill in order to begin again. We don't want empty to become an identity.    "He gives strength to the weary and increases the power of the weak. Even youths grow tired and weary…but those who hope in the Lord will renew their strength." Isaiah 40:29-31   With The Lord on our side our weariness will once again become our strength. Surrender running on empty so you can be ready to receive your refill, friend.