Finding the Power in Pausing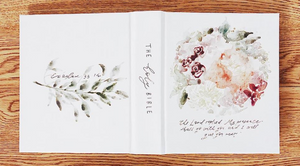 And do not be conformed to this world, but be transformed by the renewing of your mind, so that you may prove what the will of God is, that which is good and acceptable and perfect. - Romans 12:2
Have you ever had one of those moments when you can see all the repercussions of one decision unfold before you even make it?
Engaging in gossip with a work friend about another co-worker
Ordering that extra glass of wine when your mind knows you're at your limit
Reaching for the dessert at the end of a stressful day even though you're already full
Clicking 'accept' on the harmless friend request of an ex on social media

Some of these decisions involve taking the step from moderation towards excess, while the others involve making a choice that we know we shouldn't in the first place. Either way, the step forward can lead to destruction.

But at the time, it seems so menial, right? "What's the harm?" our mind tells us. "It's just a little off-path." Sometimes the choices that seem so harmless can be the string we pull that ends up unraveling us. That gossip can lead to a broken relationship. That extra glass can be the tipping point to impairment, which can lead to us doing or saying things we'll regret. That decision to let food satisfy in moments of stress can lead us to further unhealthy habits. And that friend request that seems so insignificant? It can lead to unnecessary temptation, not to mention the added pressure to perform or be seen as perfect on our social platforms.

In the midst of all these decisions, what's a girl to do? After a lifetime of trial and error and lessons learned, I'm starting to realize that for me to be able to make Godly choices in line with the Holy Spirit in moments like these, I have to make room to hear what God says, which involves me being still.

Today's highlighted verse from Romans chapter 12 tells us that in order to know the will of God, we must be transformed by the renewing of our minds. How can we renew our minds? We must first pause and reflect.

But we can't just be still and then go rogue, making whatever choice our emotions deem acceptable. We must get our answer from the Lord and then act upon it.

It's not the sexy choice and it won't immediately satisfy your flesh, but choosing to give God space to speak and then making decisions that align with His response will always be the right path. Need proof? James 3:17 says "the wisdom that comes from heaven is first of all pure; then peace-loving, considerate, submissive, full of mercy and good fruit, impartial and sincere."

In order to grow in our faith and into the women God calls us to be, we need to be filled with His wisdom. Let's create the space to hear from the Lord this week, and then ask Him to fill us with the courage to make the choices that are in line with His will.

Challenge: When you face a fork in the road when you could go right or left, pause and ask God to fill you with wisdom. Taking it further, make the choice to ACT upon his response.
With so much love,
Jantzen
---
Also in Wheatful Woman Blog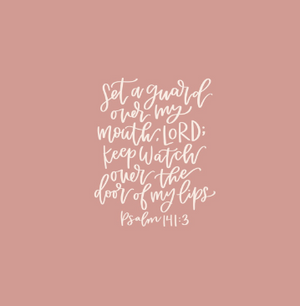 God, please forgive me when I have used hurtful or unnecessary words to gain a sense of control. Help me trust you to guard every word that comes out of my mouth.
We can find biblical hope for this struggle when we consider the story of the Israelites' exile in the Old Testament. The afflictions of the Israelites' exile were two-fold. On one hand, they were exiled because of their own sin, and on the other hand, their burdens were increased because of the sin of the nations oppressing them. I am certain that if I were an exiled Israelite, I would have been grumbling and throwing pity parties the majority of the time. How does God respond to them? Throu...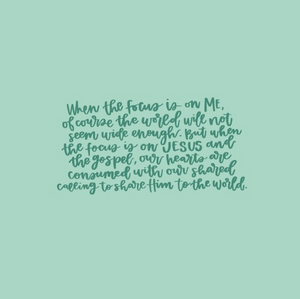 As Christians, the biggest problem with unhealthy comparison is that it misplaces our passion for building the Kingdom of God onto building our own kingdoms of self. Comparison strips us of seeing what God has given us and called us to.