Choosing Faith Over Fixing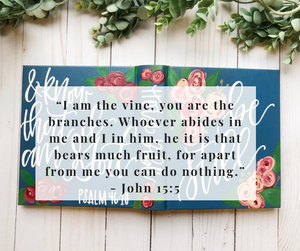 "I am the vine, you are the branches. Whoever abides in me and I in him, he it is that bears much fruit, for apart from me you can do nothing." - John 15:5
Any fellow fixers out there? Excuse me while I use this post to preach to myself!
I'm pretty much the Joanna Gaines of finding solutions or fixing a situation for myself or my loved ones. My personal motto for just about anything is summed up as "if you don't like it, fix it." You don't like your job? Let's update your resume and search LinkedIn together. You don't like the state of your relationship? Let's read books, plan activities and listen to podcasts to help it thrive. You want to get healthier? Let me help you make a meal plan and workout schedule to set you up for success.
I want the best for the people I love and will stop at nothing to help them live a life to that potential. And while my heart may start in the right place, I find that when I place too much confidence in myself to fix or know the right answers without taking it to God first, things go south pretty quick. Because we were never meant to have it all figured out. God created us for dependency, and regardless of how capable we think we are at the time, we have to put our pride aside and slow down long enough to take our burdens (and our plans) to the cross in prayer.
John 15:5 says that if we abide in the Lord we will bear fruit, but if we try to go it alone we will come up lacking. That means a solution without His counsel is short-lived, a plan without His advisement lacks direction, and any word spoken without regard to His will is barren. I don't know about you, but I want my life and the lives of my people to bear fruit!
When we place too much faith in our own abilities to fix, we're like a plant grown in shallow soil; our solutions may spring up fast but they'll die just as quickly. However, when we get our direction from the Lord we're like a tree planted by water. Even when the droughts come, we will bear fruit because God is the ULTIMATE fixer.
Challenge: Before we go into fix-it mode, let's choose prayer over our pride. While He may use that prayer to confirm an answer in our hearts, He could also use that moment to shift our thinking and lead us to a better answer.
---
Also in Wheatful Woman Blog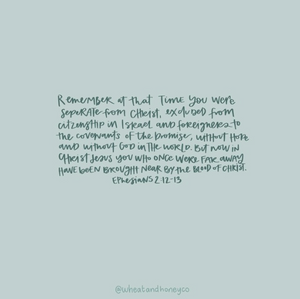 Mephibosheth, whose name means "shame", was the son of Jonathon and the grandson of King Saul. He was a crippled man living in a dry wasteland called Lo-Debar which means "no pastures." He was living there because when he was just 5 years old, news spread that his dad and granddad, Jonathan and Saul, were both killed. The remainder of Saul's family could only assume that with the new King David coming into power, they would all be killed off next, so they fled in fear to become exiles and ene...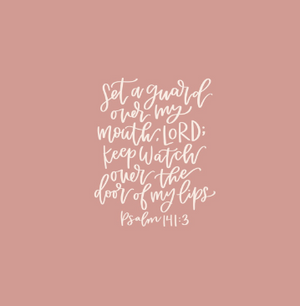 God, please forgive me when I have used hurtful or unnecessary words to gain a sense of control. Help me trust you to guard every word that comes out of my mouth.
We can find biblical hope for this struggle when we consider the story of the Israelites' exile in the Old Testament. The afflictions of the Israelites' exile were two-fold. On one hand, they were exiled because of their own sin, and on the other hand, their burdens were increased because of the sin of the nations oppressing them. I am certain that if I were an exiled Israelite, I would have been grumbling and throwing pity parties the majority of the time. How does God respond to them? Throu...