By Faith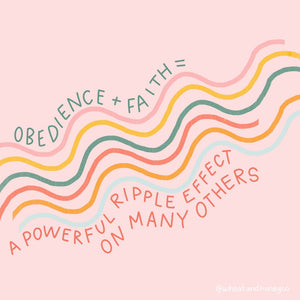 "By faith Noah, being warned by God concerning events as yet unseen, in reverent fear constructed the ark for the saving of his household. By this he condemned the world and became an heir of the righteousness that comes by faith." Hebrews 11:7 ESV

Have you ever stopped to realize that if Noah had not moved in obedience to God's warning... we might not exist? I thank God for Noah's obedience today. 

Obedience + Faith = a powerful ripple effect on many others. 

The scripture states that BY FAITH Noah obeyed God's warning. Remember, "Now faith is the assurance of things hoped for, the conviction of things not seen." (Hebrews 11:1 ESV). Jesus is our blessed assurance. We can depend on Him fully concerning things unseen for He is faithful. 

God often calls us to navigate complex tasks in obedience to grow our faith in who He is. 

No matter what season of life you are in, remain prayerful and move by faith with an expectant heart. Jesus is faithful. Have faith.
 
Mariah Howard is a speech-language pathologist and hopes to impact lives through the power of communication. She believes in the power of having a voice that is deeply rooted in the purpose Christ has placed within each of us. Mariah loves basking in the sweetness of the Savior with other chosen women of God. Mariah loves connecting and sharing her journey of life in Christ with others!
---
Also in Wheatful Woman Blog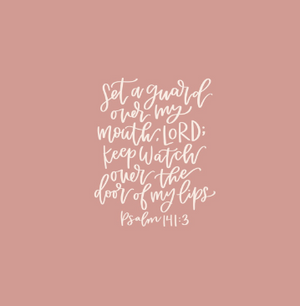 God, please forgive me when I have used hurtful or unnecessary words to gain a sense of control. Help me trust you to guard every word that comes out of my mouth.
We can find biblical hope for this struggle when we consider the story of the Israelites' exile in the Old Testament. The afflictions of the Israelites' exile were two-fold. On one hand, they were exiled because of their own sin, and on the other hand, their burdens were increased because of the sin of the nations oppressing them. I am certain that if I were an exiled Israelite, I would have been grumbling and throwing pity parties the majority of the time. How does God respond to them? Throu...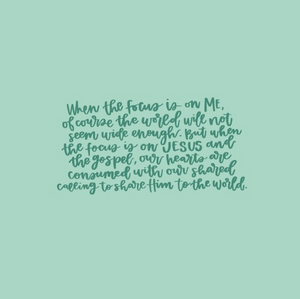 As Christians, the biggest problem with unhealthy comparison is that it misplaces our passion for building the Kingdom of God onto building our own kingdoms of self. Comparison strips us of seeing what God has given us and called us to.