When the Fog Causes Anxiety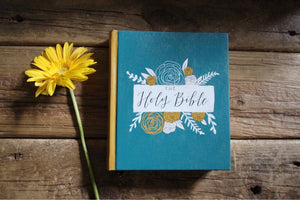 "Even though I walk through the darkest valley, I will fear no evil, for you are with me; your rod and your staff, they comfort me." Psalm 23:4 NIV
Racing heart. Knotted stomach. Shifting thoughts. It was the Sunday before going back to work after a long, restful vacation and I felt the same familiar feeling I've known all too well since starting pre-school. I was anxious; scared about what tomorrow and the upcoming days would look like because I didn't know what to expect.
Do you ever get so overwhelmed with your fear of the future or just not knowing the right way that you can't seem to make sense of anything? Between my career, health, marriage, and calling, the what-ifs can all overwhelm me to the point of fear-stricken paralysis. The fog, as I like to call that feeling of not being able to see more than a few feet in front of you, can be terrifying.
But that fog has a purpose. What happens to us when we drive through the fog? We don't hit cruise control, mess with the radio or lackadaisically chat on Bluetooth. No, our senses heighten. We drive slower. We don't focus on what could happen along the drive or overthink about the end destination because we're just trying to make it one mile at a time.
God puts the foggy scenarios in our lives to do the same thing. He uses them to slow us down and make small, purposeful decisions. He reminds us to relax because he's next to us providing help and guidance and that He's already holding our future, wherever that may lead.
That next day I woke up earlier than usual to go on what I like to call a 'walk and worship,' where I spent the time thanking the Lord for his leadership and sovereignty. The fog lifted. I gained a peace knowing that I have nothing to fear. Not the next mile, and not the outcome, because Jesus was already there.
If you look out the window of your life and see fog, don't try to drive in the opposite direction or dodge it all together by getting back in bed. Get in your car and drive through it, knowing that while it can seem ominous to not see the entire path towards your future destination, God is with you to get you there safely.
---
Also in Wheatful Woman Blog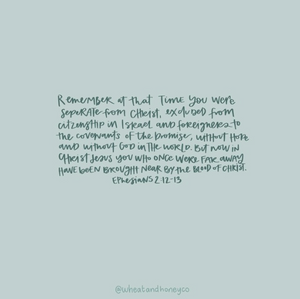 Mephibosheth, whose name means "shame", was the son of Jonathon and the grandson of King Saul. He was a crippled man living in a dry wasteland called Lo-Debar which means "no pastures." He was living there because when he was just 5 years old, news spread that his dad and granddad, Jonathan and Saul, were both killed. The remainder of Saul's family could only assume that with the new King David coming into power, they would all be killed off next, so they fled in fear to become exiles and ene...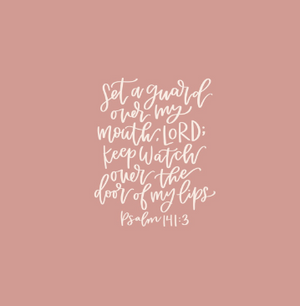 God, please forgive me when I have used hurtful or unnecessary words to gain a sense of control. Help me trust you to guard every word that comes out of my mouth.
We can find biblical hope for this struggle when we consider the story of the Israelites' exile in the Old Testament. The afflictions of the Israelites' exile were two-fold. On one hand, they were exiled because of their own sin, and on the other hand, their burdens were increased because of the sin of the nations oppressing them. I am certain that if I were an exiled Israelite, I would have been grumbling and throwing pity parties the majority of the time. How does God respond to them? Throu...