It is OKAY to care A LOT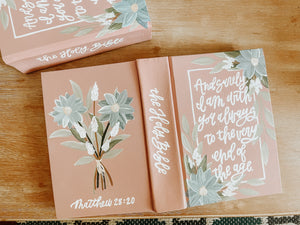 It is OKAY to care A LOT 

As a healthcare professional, I admit, I become very attached to my patients. No matter their past, present, race, or belief system, they are deeply loved by me. I become their advocate, and they become my family. 

I am probably not the most popular person on my job because I will always make sure the voices of my patients are heard. I often become frustrated with myself for caring so deeply. I went through a phase of "wishing I didn't care so much". 

Recently, I've been reflecting on what God says about caring for others: 
"Bear one another's burdens, and so fulfill the law of Christ." Galatians 6:2 ESV

We are supposed to walk out life's ups and downs TOGETHER, as a community. We are the body of Christ collectively, not individually. By bearing one another's burdens, we provide a true reflection of our Savior, who carried each of our burdens to The Cross. 

"Let each of you look not only to his own interests, but also to the interests of others. Have this mind among yourselves, which is in Christ Jesus, who though he was in the form of God, did not count equality with God a thing to be grasped, but emptied himself, by taking the form of a servant, being born in the likeness of me." 
Philippians 2: 4-7 ESV

This verse. WE WERE CALLED TO CARE A LOT! Jesus cared so deeply for us that he "humbled himself by becoming obedient to the point of death, even death on a cross." (Philippians 2:8 ESV). 

I say to myself and each of you, keep fighting for others! 

It is absolutely OKAY to care, love, and value others for it is a reflection of Christ's humility and love. 
@mmh.dtx #wheatfulwednesday
Mariah Howard is a speech-language pathologist and hopes to impact lives through the power of communication. She believes in the power of having a voice that is deeply rooted in the purpose Christ has placed within each of us. Mariah loves basking in the sweetness of the Savior with other chosen women of God. Mariah loves connecting and sharing her journey of life in Christ with others!
---
Also in Wheatful Woman Blog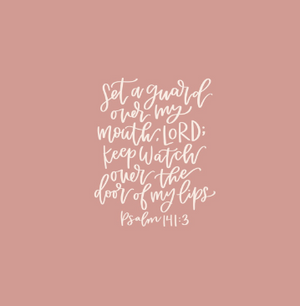 God, please forgive me when I have used hurtful or unnecessary words to gain a sense of control. Help me trust you to guard every word that comes out of my mouth.
We can find biblical hope for this struggle when we consider the story of the Israelites' exile in the Old Testament. The afflictions of the Israelites' exile were two-fold. On one hand, they were exiled because of their own sin, and on the other hand, their burdens were increased because of the sin of the nations oppressing them. I am certain that if I were an exiled Israelite, I would have been grumbling and throwing pity parties the majority of the time. How does God respond to them? Throu...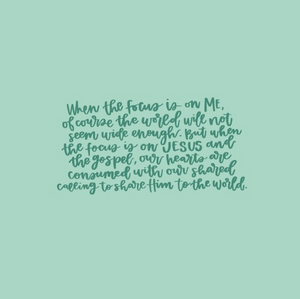 As Christians, the biggest problem with unhealthy comparison is that it misplaces our passion for building the Kingdom of God onto building our own kingdoms of self. Comparison strips us of seeing what God has given us and called us to.