Holding the Tension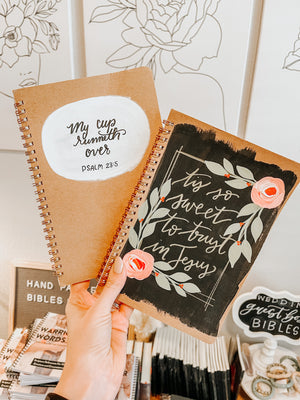 These past few years, we have been holding the tension like never before. It seems like every day we are flinching from the news both in our communities and our nation. 

The heaviness and the relief.
The grieving and the celebrating.
The division and the community.
The questions and the solutions.

My head and heart are reeling in the most unfamiliar way.

One of the sweetest gifts is to be able to honestly share all these feelings with my community, and I truly hope that you have a safe place to do the same. 

We were not meant to do this alone. Christ leads the way! 

Sisters, let us link arms to spur one another on in truth! 

Our circumstances will continue to change. Christ will remain the same. 

WHAT COMFORT. 

Prayer
Jesus, we need you! We need you in our families, we need you in our communities, and we need you in our WORLD. Please give us the boldness to spread your name and shine your light in the darkness. We love you.

- Hannah Gramling
Meet our new Wheatful Wednesday author, Hannah!
Hannah Gramling is a residential realtor in DFW. She is passionate about encouraging women to chase hard after Jesus regardless of marital status. She believes linking arms in authentic community is a beautiful picture of His goodness. 

Hannah loves accessorizing, making memories with her tribe, traveling the world, and the enneagram. Find her on the trails with her Boston Terrier pup, on an outdoor patio with friends, content creating, or dreaming about a new adventure! 
---
Also in Wheatful Woman Blog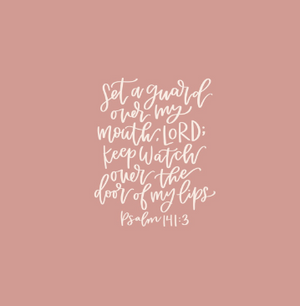 God, please forgive me when I have used hurtful or unnecessary words to gain a sense of control. Help me trust you to guard every word that comes out of my mouth.
We can find biblical hope for this struggle when we consider the story of the Israelites' exile in the Old Testament. The afflictions of the Israelites' exile were two-fold. On one hand, they were exiled because of their own sin, and on the other hand, their burdens were increased because of the sin of the nations oppressing them. I am certain that if I were an exiled Israelite, I would have been grumbling and throwing pity parties the majority of the time. How does God respond to them? Throu...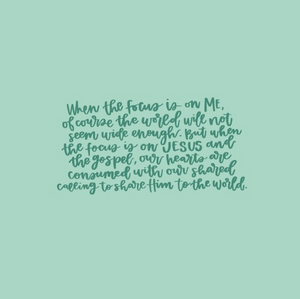 As Christians, the biggest problem with unhealthy comparison is that it misplaces our passion for building the Kingdom of God onto building our own kingdoms of self. Comparison strips us of seeing what God has given us and called us to.