Finding Power and Freedom with Vulnerable Friendships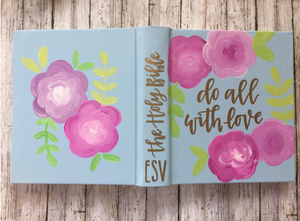 "Two are better than one, because they have a good return for their labor: If either of them falls down, one can help the other up. But pity anyone who falls and has no one to help them up." - Ecclesiastes 4:9-10

Today is Galentine's Day, a day of love and appreciation for the gals in our lives, and while it's a pop culture holiday established by Leslie Knope of the television show Parks & Rec, it's one that I think we should take seriously as women. While there's been an uprising of social media messages about living authentic, and "community over competition," I think we should revisit the importance of letting our guards down and making the point to connect with and lovingly encourage other women.

In today's verse, King Solomon gets practical about why we shouldn't go through life alone. We work better together. We help each other up when we fall. He goes on to say in verses 11-12 of Ecclesiastes that two are able to keep each other warm in the cold, and can defend each other when they've been overpowered. Lastly, when we're able to extend our circle to others and keep God as the center of the relationship, that cord is not easily broken.

And while our partnerships, communities and vulnerable connections should include our family and significant others, there's something powerful about friendships with real women walking alongside us in love, truth, and grace.

Those moments when we're able to feel met on our journeys, heard for our hardships and understood in our brokenness are true gifts from God. That's the essence of community! The Lord wants us to experience the freedom and joy that comes when we're courageously vulnerable and exchange "I've been there's," "me too's," and "I still love you's." He wants us to love others and speak His truth as Jesus would, and feel that same love and encouragement for ourselves when the shame and lies have set in.

While we know our relationship with the Lord is our firm foundation that will never change like shifting shadows (James 1:17), He gave us the gift of community so we could be and see His love in action.

Ready to dive into a community with other women around the country? Celebrate Galentine's Day (and every day) with real women like you in the Wheatful Woman community app. In this space, you can find friends through shared experiences, common interests, or similar life stages. Use the community to grow in your faith, find inspiration and accountability for your health, relationships, and daily life, and get answers to the questions you can't just Google. You can ask for prayer or share your celebrations with others. There's even a feature for you to connect with other women near you so you can plan meet-ups in person! This community was built as an easy way to create life-giving connections for the women in the Wheat and Honey Co. community, and we can't wait to experience them with you!
With love,
Jantzen
---
Also in Wheatful Woman Blog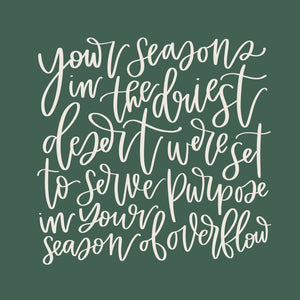 There is great power behind The Lord pouring into our lives abundantly more than we could hope or imagine. It's in the overflow. According to Merriam Webster, overflow can be defined as, "to fill a space to capacity and spread beyond its limits". All of us are limited to the extent of action or changes we can make alone. But we have a limitless God who has the power to move and flood the open spaces for His glory to reign. We have opportunity to overflow into the lives of others when we're fi...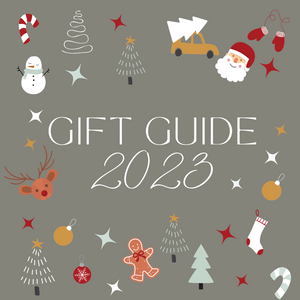 Gift guide to encourage the believer!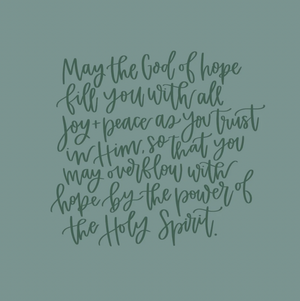 We have a beautiful promise from Jesus that He will fill us back up and refresh our spirit by giving us peace and joy. First, we're instructed to take action by trusting and remaining open so He can flow in. What does it look like to have Jesus meet you where you're at to show up and refill you back up?