Faith In Action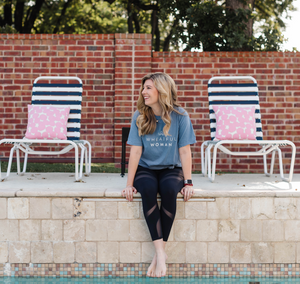 FAITH IN ACTION
Today's devotional is going to be a casual letter from me, Britt Goff, as we look behind the scenes. If you didn't catch our Wheatful Woman Retreat recap in last week's Wheatful Wednesday, can I invite you to enjoy the words from our community and photos below?

They are going to give context for my letter today.
The Wheatful Woman Retreat Recap!
We continue to overflow with gratitude for this community.
It's hard to put into words how impactful Wheatful Woman weekend is! Truly! I left feeling abundantly refreshed, encouraged, and inspired! I left CRAVING more (and in some ways felt a little sad that this type of community is not ever-present in my life.) I felt inspired to get comfortable with being uncomfortable, encouraged to seek out and invest in friendships who will push me to walk deeper in my faith and left with a renewed confidence in who the Lord made me to be!
I really needed a day of rest and this provided me with not just physical rest, but rest for my soul. I loved getting to be with people of all ages and walks of life and still feel welcome.
The enemy was already attacking before I even got there, but when I did, I can truly say, I have never felt so welcomed and at peace, about going somewhere I had never been, with people I had never met before, and leaving with a feeling like I had just spent time with some of my closest friends. I will be 1000% honest, coming from an awkward person like myself, confidence can be hard to come by, and had this been any other event, I might have just slipped out because I would have felt so intimidated, but for once, I felt like I was just worthy to belong somewhere, and I will definitely share a video of this, because I truly believe in this calling that God has put in your hearts, with this event, and your ministry! May God bless all of you so abundantly!
As I look through videos and photos from the retreat, I am overwhelmed with gratitude. A dear friend of mine, Tiffany Stein, recently said we are all in a season of expectant hope, a season of "yes, and..."

When interviewing Tiffany for the Wheatful Woman podcast she spoke into her heart behind the Advent Study we are about to release on pre-order for our community in this season. We are all in a season of expectant hope. God is so faithful and so good in the midst of the unknown, hurt, frustrations, and loneliness.

For I know the plans I have for you, declares the Lord, plans for welfare and not to evil, to give you a future and a hope.
Jeremiah 29:11

I recently elaborated on what the Lord is doing in my life and through this community on the season two premiere episode of the Wheatful Woman Podcast. I invite you to listen along to hear first-hand where God is calling this community of MIGHTY WHEATFUL WOMAN in this season of 2020. October, November, and December are going to be months of conversations with women I admire and respect, every Friday on the podcast, as they let us into their world, their heart, and what matters most.

I'm just a girl. Just a girl with a business background. Just a girl looking to use my passion to encourage women for good. JUST A GIRL.

But you know what? God wants to use "just a girl" to be HIS GIRL. Let me repeat that. God, wants to use "just a girl" in ways so she might know Him more, be more like Him, and allow other's eyes to see just how GOOD He is.

I can do all things through him who strengthens me.
Philippians 4:13

God has recently revealed to me the empowerment I get to walk in when I say YES. When I stand up, use my voice, speak to rooms of women, write a letter. God wants to hold you, empower you, and use what you think is a weakness to remind you every part of you is rooted in GOOD and not just any good, but HIS GOOD. How can we reframe our perceived weakness or shortcoming as something that is good in us? God is waiting to activate the fullest part of you. The part of you that is HIM IN YOU. How can we say yes to that today?

But he said to me, "My grace is sufficient for you, for my power is made perfect in weakness." Therefore I will boast all the more gladly of my weaknesses, so that the power of Christ may rest upon me. For the sake of Christ, then, I am content with weaknesses, insults, hardships, persecutions, and calamities. For when I am weak, then I am strong.
2 Corinthians 12: 9-10


Love y'all, Britt Goff
---
Also in Wheatful Woman Blog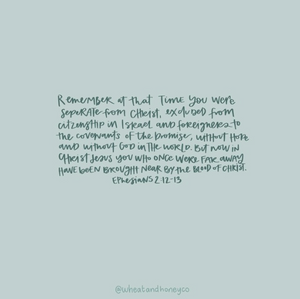 Mephibosheth, whose name means "shame", was the son of Jonathon and the grandson of King Saul. He was a crippled man living in a dry wasteland called Lo-Debar which means "no pastures." He was living there because when he was just 5 years old, news spread that his dad and granddad, Jonathan and Saul, were both killed. The remainder of Saul's family could only assume that with the new King David coming into power, they would all be killed off next, so they fled in fear to become exiles and ene...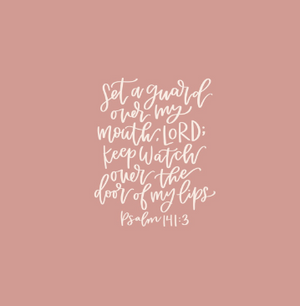 God, please forgive me when I have used hurtful or unnecessary words to gain a sense of control. Help me trust you to guard every word that comes out of my mouth.
We can find biblical hope for this struggle when we consider the story of the Israelites' exile in the Old Testament. The afflictions of the Israelites' exile were two-fold. On one hand, they were exiled because of their own sin, and on the other hand, their burdens were increased because of the sin of the nations oppressing them. I am certain that if I were an exiled Israelite, I would have been grumbling and throwing pity parties the majority of the time. How does God respond to them? Throu...